SWEEPS • INSTALLATION • REPAIR
Chimney Sweep Chattanooga, Tennessee
Chimney Sweep & Repair | Chattanooga, Tennessee
Local Chimney Services and Fireplace Repairs
At The Fireplace Doctor of Chattanooga, Tennessee we know the importance of chimney and fireplace maintenance. Fireplaces and chimneys are dangerous when not properly maintained. Thus, our professional chimney sweeps give you top quality safety inspections and service to lower that risk.
Hiring our certified local chimney sweep team has several benefits, most importantly, safety. You can trust your local experts to clean out dangerous, flammable buildup that could likely destroy your house in a chimney fire. Additionally, each technician performs a 21-point safety inspection to ensure your complete chimney and fireplace system are free of risk.
Even if you think your chimney is safe from water, all masonry chimneys are porous, absorbing water each day. Water leaks can greatly damage the structural integrity of your home. It can also cause draft problems because the hot air cools in the chimney and sinks back into the home. Our chimney water damage repair experts will ensure that your chimney is in great condition by providing chimney waterproofing with the highest quality sealants on the market.
The CSIA recommends you have an Annual Chimney Inspection. These inspections will identify sooty buildup as well as ventilation issues. At Fireplace Doctor, we can fix dangers to your home the same day we find them so your home can be safe.
Cleaning your chimney yourself is both tedious and dangerous. Let your local chimney sweeps use high-grade equipment to remove hazards properly, quickly, and safely. With the use of ChimScans, advanced videoing technology, our chimney sweeps can see the parts of your chimney that others can't. Thus, these ChimScans allow them to better clean it out.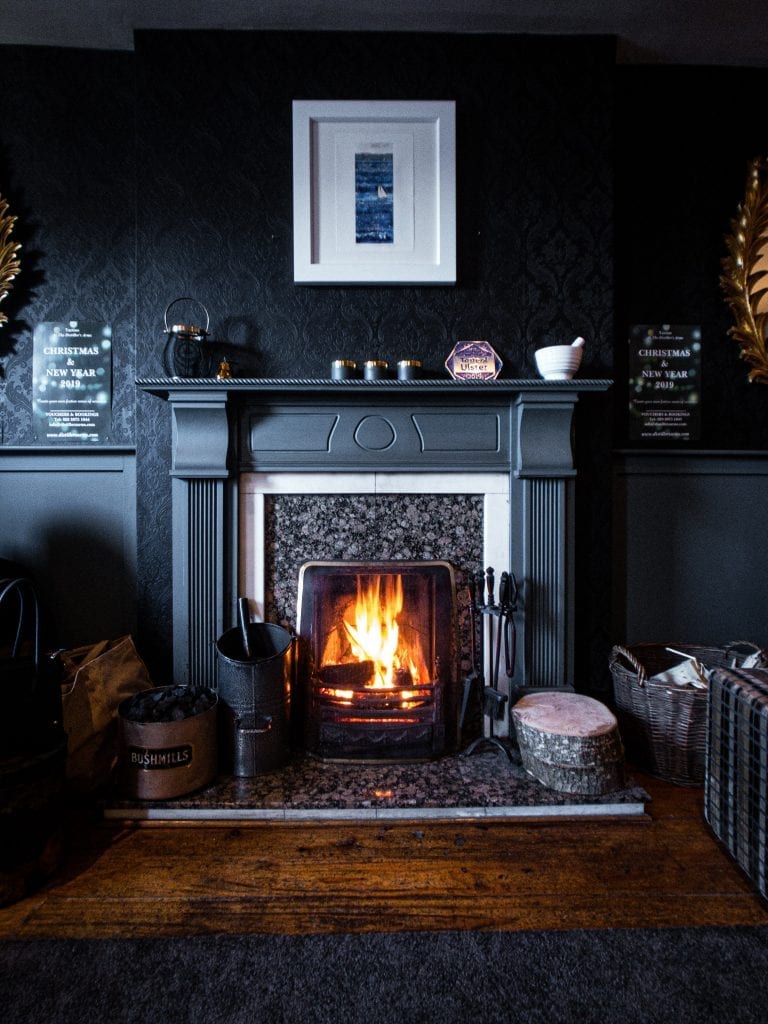 If all of the smoke is not leaving your chimney, it's entering back into your house and worse, into your lungs. This can be caused by animals creating blockages as well as water damage. Animal waste is also a source of respiratory diseases. We have experience and training for humane animal removal and for all degrees of chimney cleaning to remove leftover waste, nests, or other debris. Certainly, hiring a professional is the safest way to solve a chimney air quality issue.
Humane Animal Removal:  Raccoons, Birds, Squirrels, and Bats are the most common animals that Fireplace Doctor finds stowing away in our customers' fireplaces and chimneys. When the animals get inside the chimney, they make nests, cause damage, get trapped, and even leave behind a treat for you to smell later. Our Technicians are professionally trained to remove these animals in the safest possible manner. We also give a standard cap installation to prevent any future encounters.
Water Leak Services: Water Leaks are one of the most common issues with chimneys and fireplaces, especially in the state of Tennessee. They can cause serious structural damage and safety hazards. If you see the signs of water damage, like mold, rust, or broken mortar, then call the Fireplace Doctor for expert water leak repair.
Masonry Repairs: Fireplace Doctor offers many masonry repairs. We offer professional tuckpointing, crown repair, flue repair, relining, storm damage repair, and more.
Installations: We offer professional prefabricated or masonry chimney and fireplace installation. Also, we install ash-dump doors, clean-out doors, wood stoves, and more
Inspections: Our expert chimney and fireplace technicians practice a 21-point safety inspections which are guaranteed to locate any hazard or problems that might cause problems for you or your home.
Creosote Removal: If you have a chimney then creosote is something you should be concerned about. It's the number one cause of thousands of chimneys fires a year and can be harmful even if you never experience a chimney fire. It's essential that every homeowner knows what creosote is and works with a professional chimney sweep company to prevent it from harming your chimney.
Chimney Sweep Chattanooga Tennessee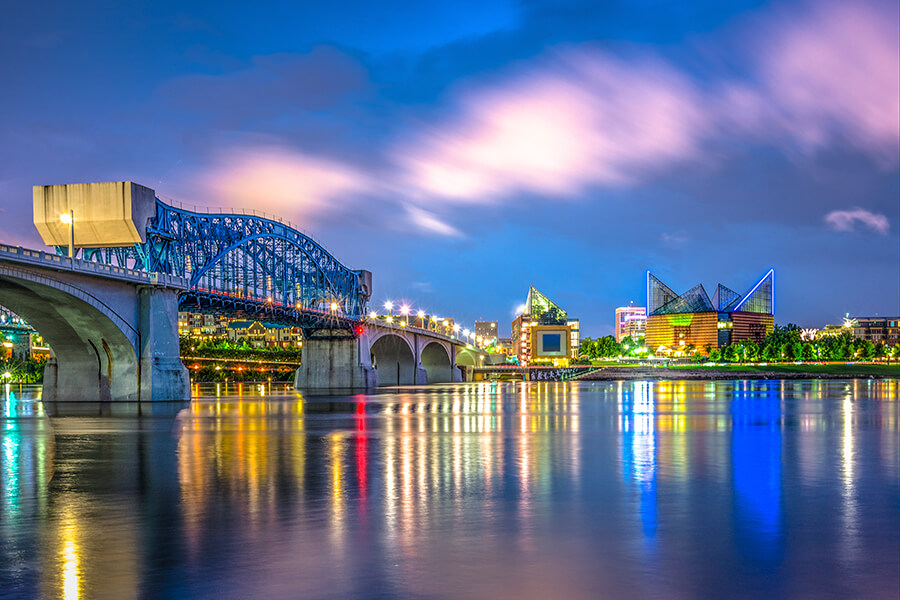 Chattanooga, a city in southeastern Tennessee, is set along the Tennessee River in the foothills of the Appalachian Mountains. Its trolleylike Incline Railway scales steep Lookout Mountain before reaching Ruby Falls waterfall and Rock City, featuring sweeping views, sandstone formations and gardens. Point Park, also atop Lookout, marks the site of a Civil War battle now honored at the Battles for Chattanooga Museum.
Rock City Gardens
Rock City is a tourist attraction on Lookout Mountain in Lookout Mountain, Georgia. Opened in May 1932, the attraction gained prominence after owners Garnet and Frieda Carter hired Clark Byers in 1935 to paint "See Rock City" barn advertisements throughout the Southeast and Midwest United States; Byers painted over 900 barn roofs and walls, in nineteen states, by 1969. Since its earliest days, Rock City has claimed that it is possible to see seven states from a particular spot in Rock City; a scientist at the University of Tennessee, when asked to prove the issue in 2007, pointed out that the claim refers to seeing mountains and other high points in many of these other states, adding that the claim was made long before the air pollution associated with the proliferation of automobiles and coal-fired power plants, and summed up with "I never thought it significant."
Tennessee Aquarium
The Tennessee Aquarium is a non-profit public aquarium located in Chattanooga, Tennessee, United States. It opened in 1992 on the banks of the Tennessee River in downtown Chattanooga, with a major expansion added in 2005. The aquarium, which has been accredited by the Association of Zoos and Aquariums since 1993, is home to more than 12,000 animals representing almost 800 species. More than 20 million people have visited the facility, with the twenty-millionth visitor arriving in March 2013. It is consistently recognized as one of the country's top public aquariums.
Chattanooga Choo Choo
The Chattanooga Choo-Choo Hotel in Chattanooga, Tennessee, is a former railroad station once owned and operated by the Southern Railway. Listed on the National Register of Historic Places, the station is currently operated as a hotel, and is a member of Historic Hotels of America, part of the National Trust for Historic Preservation.
Lookout Mountain Incline Railway
The Lookout Mountain Incline Railway is a 4 ft 8 ¹⁄₂ in standard gauge inclined plane funicular railway leading to the top of Lookout Mountain from the historic St. Elmo neighborhood of Chattanooga, Tennessee. Passengers are transported from St. Elmo's Station at the base, to Point Park at the mountain summit, which overlooks the city and the Tennessee River. It is just a short drive to three of Chattanooga's main tourist attractions, Ruby Falls, Cavern Castle, and Rock City. The railway is approximately one mile in length. It has a maximum grade of 72.7%, making it one of the world's steepest passenger railways. It obtained Historic Mechanical Engineering Landmark status in 1991. The cable system for the cars was made by the Otis Elevator Company.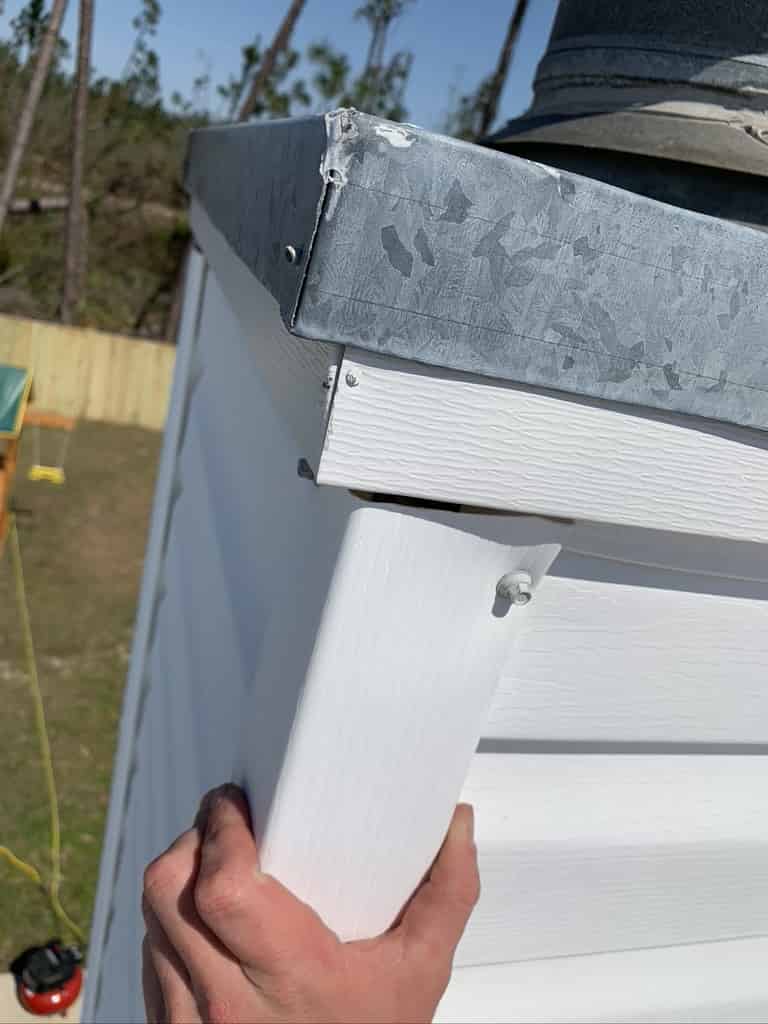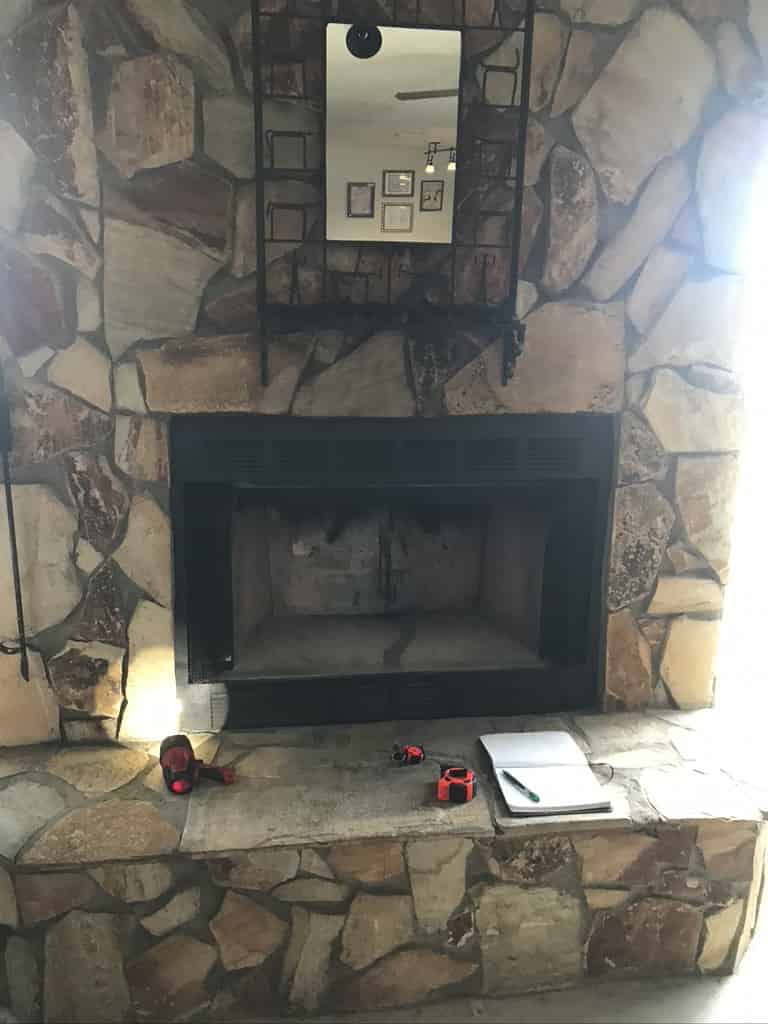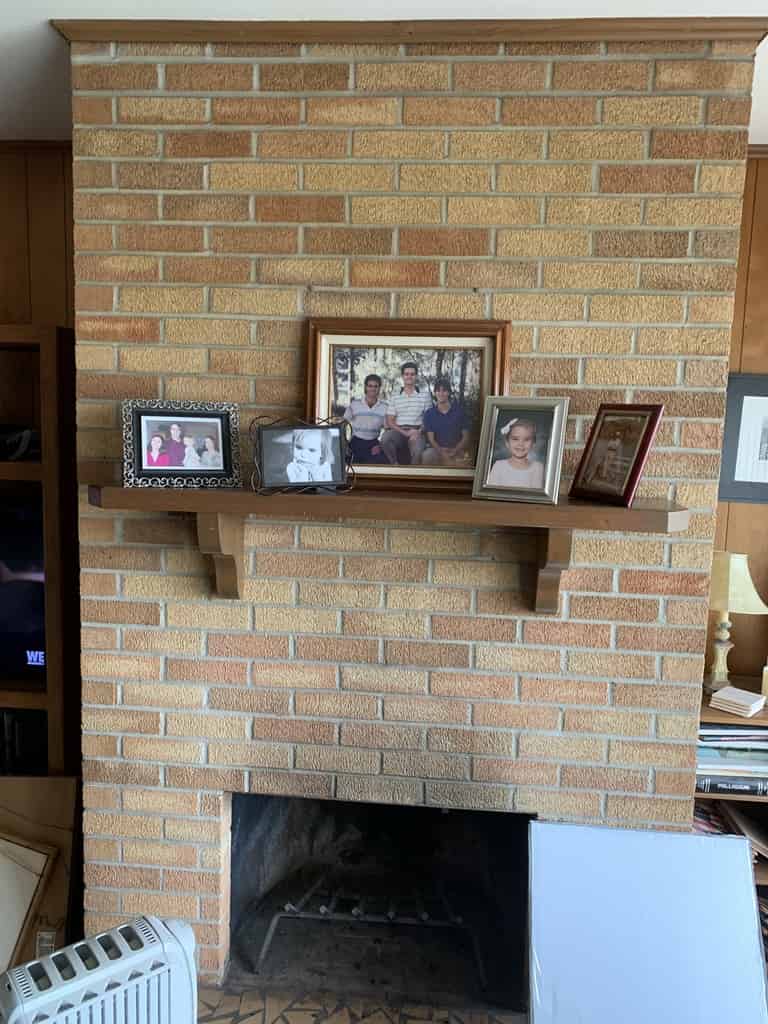 "The Fireplace Doctor did a sweep and safety inspection on my chimney. They said mine was really dirty and needed the sweep badly. I didn't end up getting the repair they recommended because they said it could wait a year and that's when I would need another sweep anyway. Honest friendly guys and I will choose them again next year."
"Used their services on a home for sale & they worked pure magic on the fireplace. In no way did I expect the improvement they were able to make in function & appearance. I cannot recommend them highly enough. Incredible skill, on time, professional. Wonderful experience."
"Fireplace Doctor came out and told me what material I needed and gave me a premium repair at a fair price. I appreciate a company that trusts what they do and even lets you see pictures of all their work. Truly a great experience."
Chattanooga is a city in and the county seat of Hamilton County, Tennessee, along the Tennessee River bordering Georgia. With an estimated population of 182,799 in 2019,[8] it is Tennessee's fourth-largest city and one of the two principal cities of East Tennessee, along with Knoxville. The city anchors the Chattanooga metropolitan area, Tennessee's fourth-largest metropolitan statistical area, as well as a larger three-state area that includes Southeast Tennessee, Northwest Georgia, and Northeast Alabama.
Served by multiple railroads and Interstate highways, Chattanooga is a transit hub. It is 118 miles (190 km) northwest of Atlanta, Georgia, 112 miles (180 km) southwest of Knoxville, Tennessee, 134 miles (216 km) southeast of Nashville, Tennessee, 102 miles (164 km) east-northeast of Huntsville, Alabama, and 147 miles (237 km) northeast of Birmingham, Alabama.
Chattanooga was a crucial city during the American Civil War, due to the multiple railroads that converge there. After the war, the railroads allowed for the city to grow into one of the Southeastern United States' largest heavy industrial hubs. Today, major industry that drives the economy includes automotive, advanced manufacturing, food and beverage production, healthcare, insurance, tourism, and back office and corporate headquarters.
Source: Wikipedia