SWEEPS • INSTALLATION • REPAIR
The Fireplace Doctor | Columbus, GA
Local Chimney Services and Fireplace Repairs
At The Fireplace Doctor Columbus, FL we know the importance of chimney and fireplace maintenance. Fireplaces and chimneys are dangerous when not properly maintained. Thus, our professional chimney sweeps give you top quality safety inspections and service to lower that risk.
Hiring our certified local chimney sweep Columbus team has several benefits, most importantly, safety. You can trust your local experts to clean out dangerous, flammable buildup that could likely destroy your house in a chimney fire. Additionally, each technician performs a 21-point safety inspection to ensure your complete chimney and fireplace system are free of risk.
Even if you think your chimney is safe from water, all masonry chimneys are porous, absorbing water each day. Water leaks can greatly damage the structural integrity of your home. It can also cause draft problems because the hot air cools in the chimney and sinks back into the home. Our chimney water damage repair experts will ensure that your chimney is in great condition by providing chimney waterproofing with the highest quality sealants on the market.
The CSIA recommends you have an Annual Chimney Inspection. These inspections will identify sooty buildup as well as ventilation issues. At Fireplace Doctor Columbus, we can fix dangers to your home the same day we find them so your home can be safe.
Cleaning your chimney yourself is both tedious and dangerous. Let your local chimney sweeps in Columbus, FL use high-grade equipment to remove hazards properly, quickly, and safely. With the use of ChimScans, advanced videoing technology, our Columbus chimney sweeps can see the parts of your chimney that others can't. Thus, these ChimScans allow them to better clean it out.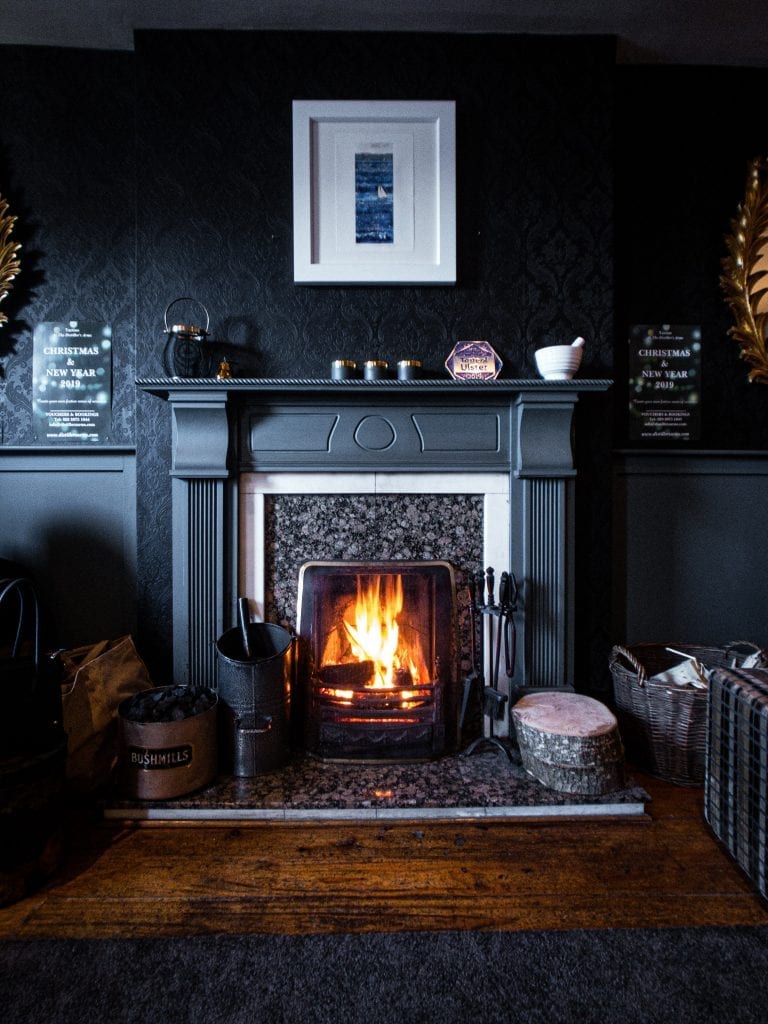 If all of the smoke is not leaving your chimney, it's entering back into your house and worse, into your lungs. This can be caused by animals creating blockages as well as water damage. Animal waste is also a source of respiratory diseases. We have experience and training for humane animal removal and for all degrees of chimney cleaning to remove leftover waste, nests, or other debris. Certainly, hiring a professional is the safest way to solve a chimney air quality issue.
Humane Animal Removal:  Raccoons, Birds, Squirrels, and Bats are the most common animals that Fireplace Doctor finds stowing away in our customers' fireplaces and chimneys. When the animals get inside the chimney, they make nests, cause damage, get trapped, and even leave behind a treat for you to smell later. Our Technicians in Columbus are professionally trained to remove these animals in the safest possible manner. We also give a standard cap installation to prevent any future encounters.
Water Leak Services: Water Leaks are one of the most common issues with chimneys and fireplaces.  They can cause serious structural damage and safety hazards. If you see the signs of water damage, like mold, rust, or broken mortar, then call the Fireplace Doctor for expert water leak repair.
Masonry Repairs: Fireplace Doctor of Columbus, Georgia offers many masonry repairs. We offer professional tuckpointing, crown repair, flue repair, relining, storm damage repair, and more.
Installations: We offer professional prefabricated or masonry chimney and fireplace installation. Also, we install ash-dump doors, clean-out doors, wood stoves, and more
Inspections: Our expert chimney and fireplace technicians practice a 21-point safety inspections which are guaranteed to locate any hazard or problems that might cause problems for you or your home.
Creosote Removal: If you have a chimney then creosote is something you should be concerned about. It's the number one cause of thousands of chimneys fires a year and can be harmful even if you never experience a chimney fire. It's essential that every homeowner knows what creosote is and works with a professional chimney sweep company to prevent it from harming your chimney.
Proudly Serving The Columbus, Georgia Community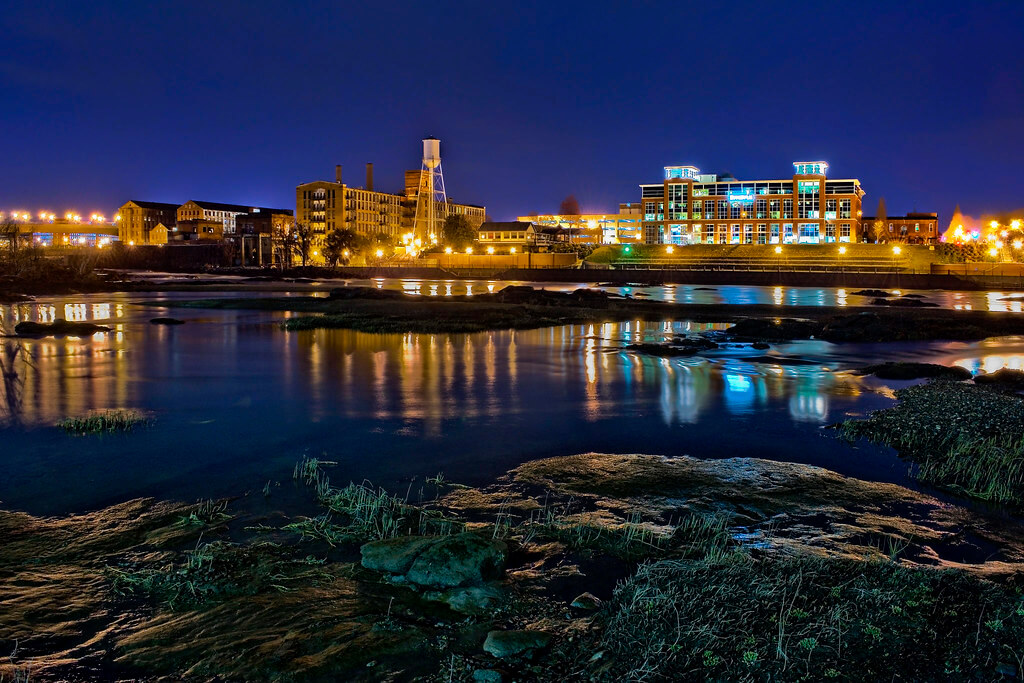 Destin is a city in northwest Florida, in the area known as the Panhandle. It's known for its Gulf of Mexico beaches and many golf courses, as well as the Destin Harbor Boardwalk. Nature trails pass through the dunes of Henderson Beach State Park in the south, where the coastline is dotted with pine and oak trees sheltering wildlife.
National Civil War Naval Museum
The National Civil War Naval Museum, located in Columbus, Georgia, United States, is a 40,000-square-foot facility that features remnants of two Confederate States Navy vessels. It also features uniforms, equipment and weapons used by the United States Navy from the North and the Confederate States Navy forces. It is claimed to be the only museum in the nation that tells the story of the two navies during the Civil War.
Coca-Cola Space Science Center
Columbus State University's Coca-Cola Space Science Center is located in the heart of uptown Columbus along the beautiful Chattahoochee Riverwalk and adjacent to the Columbus Historic District and the Iron Works Convention and Trade Center. Our state of the art facility houses a Challenger Learning Center, the Omnisphere Theater and the Mead Observatory. Visit our Plaza area for many interactive exhibits and displays. There's something for everyone so keep an eye on what's happening at the Space Center. Schedules subject to change. Call for more information on any of our activities or events.
Oxbow Meadows Environmental Learning Center
Opened in 1995 as a collaboration among Columbus State University, Columbus Water Works, and the City of Columbus, Oxbow Meadows Environmental Learning Center provides exhibits, natural history displays, nature trails, and also offers formal and informal educational programs about the ecology and natural history of the region. Inside the center, visitors can view a variety of snakes, both venomous and non-venomous, turtles, tortoises, fish, alligators, invertebrates, and lots more. Visitors can take a walk down our trails to catch a glimpse of native wildlife, view our wetlands and ponds, or to explore our educational and fun Discovery Trail.
Columbus Museum
The Columbus Museum in Columbus, Georgia was founded in 1953. It contains many artifacts on both American art and regional history, displayed in both its permanent collection as well as temporary exhibitions. It is accredited by the American Alliance of Museums. Former curator and director, Joseph B. Mahan, Jr., was instrumental in the creation of the Institute for the Study of American Cultures in 1983.