Chimney Sweep Crestview Florida
Chimney Sweep, Chimney Repair
& Chimney Cleaning
Chimney Damage Repair, Chimney Sweep, Fireplace Repair, Chimney Restoration, Fireplace Home Heating System, Solid-Fuel Appliance Inspection, Chimney Relining, Animal Removal, Creosote Removal, and more!
Okaloosa County:
Crestview, Baker, Holt, Niceville, Shalimar, Fort Walton Beach, Okaloosa Island, Destin, Valparaiso, Holt, Mary Esther, Deerland, Milligan, Eglin Air Force Base…
Monday-Saturday: 7:00 am – 6:00 pm
Sunday: Closed
Toll Free Number: (850) 418-4357
Serving The South: 30+ years
Local Crestview Chimney Services and Fireplace Repairs
At The Fireplace Doctor Chimney Sweep Crestview Florida we know the importance of chimney and fireplace maintenance. Fireplaces and chimneys are dangerous when not properly maintained. Thus, our professional chimney sweeps give you top quality safety inspections and service to lower that risk.
Hiring our certified Chimney Sweep Crestview Florida local chimney sweep team has several benefits, most importantly, safety. You can trust your local experts to clean out dangerous, flammable buildup that could likely destroy your house in a chimney fire. Additionally, each technician performs a 21-point safety inspection to ensure your complete chimney and fireplace system are free of risk.
Even if you think your chimney is safe from water, all masonry chimneys are porous, absorbing water each day. Water leaks can greatly damage the structural integrity of your home. It can also cause draft problems because the hot air cools in the chimney and sinks back into the home. Our chimney water damage repair experts at Fireplace Doctor Chimney Sweep Crestview Florida will ensure that your chimney is in great condition by providing chimney waterproofing with the highest quality sealants on the market.
Inspections will identify sooty buildup as well as ventilation issues. At Fireplace Doctor Chimney Sweep Crestview Florida, we can fix dangers to your home the same day we find them so your home can be safe.
Cleaning your chimney yourself is both tedious and dangerous. Let your local chimney sweeps use high-grade equipment to remove hazards properly, quickly, and safely. With the use of ChimScans, advanced videoing technology, our chimney sweeps can see the parts of your chimney that others can't. Thus, these ChimScans allow them to better clean it out.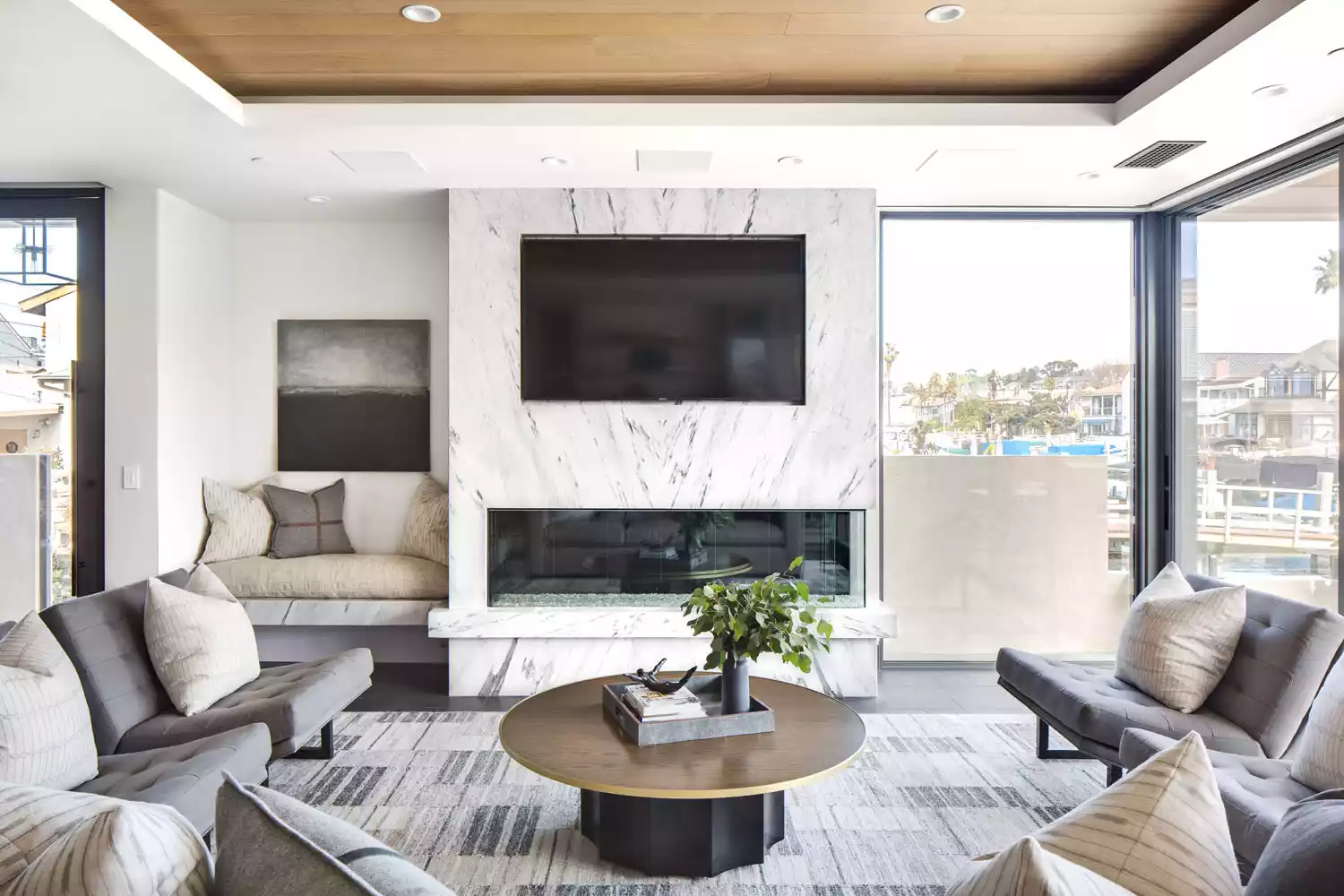 Breathe Fresh Air
If all of the smoke is not leaving your chimney, it's entering back into your house and worse, into your lungs. This can be caused by animals creating blockages as well as water damage. Animal waste is also a source of respiratory diseases. We have experience and training for humane animal removal and for all degrees of chimney cleaning to remove leftover waste, nests, or other debris. Certainly, hiring a professional is the safest way to solve a chimney air quality issue.
Our Services
Humane Animal Removal: Raccoons, Birds, Squirrels, and Bats are the most common animals that Fireplace Doctor finds stowing away in our customers' fireplaces and chimneys. When the animals get inside the chimney, they make nests, cause damage, get trapped, and even leave behind a treat for you to smell later. Our Technicians are professionally trained to remove these animals in the safest possible manner. We also give a standard cap installation to prevent any future encounters.
Water Leak Services: Water Leaks are one of the most common issues with chimneys and fireplaces, especially in the state of Louisiana. They can cause serious structural damage and safety hazards. If you see the signs of water damage, like mold, rust, or broken mortar, then call the Fireplace Doctor Chimney Sweep Crestview Florida for expert water leak repair.
Masonry Repairs: Fireplace Doctor Chimney Sweep Crestview Florida  offers many masonry repairs. We offer professional tuckpointing, crown repair, flue repair, relining, storm damage repair, and more.
Installations: We offer professional prefabricated or masonry chimney and fireplace installation. Also, we install ash-dump doors, clean-out doors, wood stoves, and more
Inspections: Our expert chimney and fireplace technicians practice a 21-point safety inspections which are guaranteed to locate any hazard or problems that might cause problems for you or your home.
Creosote Removal: If you have a chimney then creosote is something you should be concerned about. It's the number one cause of thousands of chimneys fires a year and can be harmful even if you never experience a chimney fire. It's essential that every homeowner knows what creosote is and works with a professional chimney sweep company to prevent it from harming your chimney.
The Best Chimney Sweepers In The South
NOBODY GETS THERE FASTER THAN US OR BETTER PREPARED. OVER 100 YEARS OF COMBINED EXPERIENCE!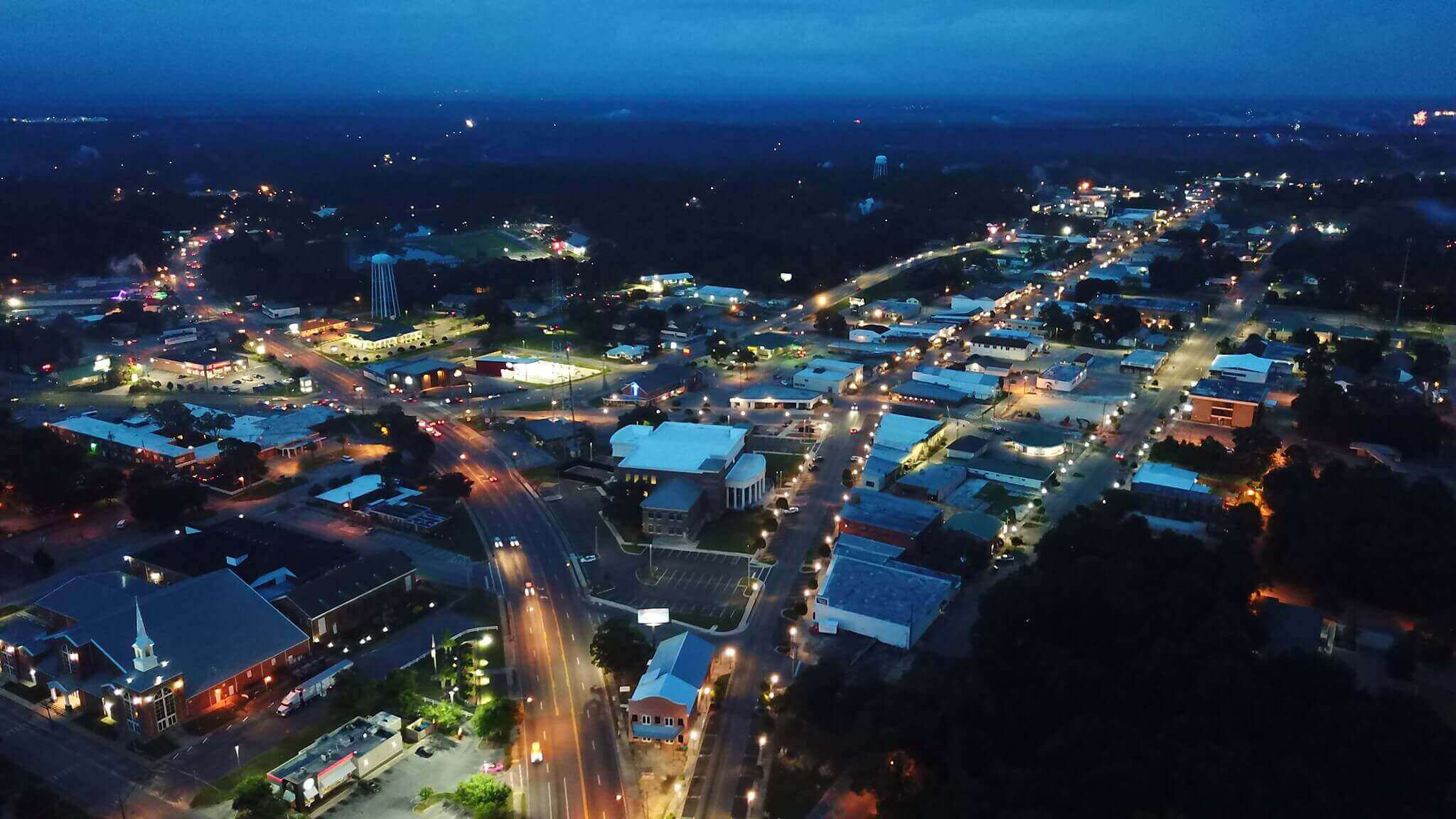 Crestview Florida, The Hub City of the Florida Panhandle, is a historic town on the panhandle, with activities ranging from museums to beaches. Crestview is a city in Okaloosa County, Florida, United States.
The population was 20,978 at the 2010 census. As of 2019 the population is 24,117. It is the county seat of Okaloosa County.
Exploring Crestview Florida
Main Street Crestview
Across the nation, developers have returned to outdoor strip malls to recreate a sense of a small downtown that was commonly found in the early 20th century. Crestview has its own version of such a mall, but it is the real deal: Main Street.
Twin Hills Recreation Park
This 24-acre park located on Highway 90 East is the hub of the Parks and Recreation Department's overall operations. Twin Hills Park is home to our football, soccer, and basketball leagues. The outdoor facilities consist of a stadium, playground, tennis courts, basketball courts, outdoor beach volleyball, picnic tables, BBQ grills, and a beautiful lake.
Peaden Brothers Distillery
During Prohibition moonshine was a big industry in Okaloosa County Florida. It was the only way for some people to make a living. The majority of the whiskey from this time period came from the Blackwater River Forest.
Juniper Creek
Juniper Creek is a small 7 mile paddle creek in the Ocala National Forest popular for canoeing and swimming.
Baker Block Museum
The Baker Block Museum is a local history and genealogy museum located in Baker, Florida, focused on the history of the Florida panhandle with emphasis on Okaloosa County.
The museum's purpose is to preserve and display artifacts and documents of the early development of the Florida panhandle, particularly Okaloosa County; to educate the public on the technology, history, and impact of historic events including the early culture of Spanish, French, Dutch, and Native Americans, the naval store's industry, the rail transportation industry and military installations in the State of Florida, and more specifically along with the Yellow and Shoal Rivers, timber industries, pioneer communities, and fisheries.
Its exhibits include antiques, tools, period displays, and a heritage park consisting of a post office, mill, log cabin, blacksmith shop, corn crib, and an outhouse. It is located at the corner of State Roads 189 and 4 in Baker. The museum, a 501-3 non-profit organization, operates under the auspices of the North Okaloosa Historical Association, Inc., founded in 1992 by Jeanette and Charles Henderson.
Get To Know Crestview Florida
Crestview is a city in Okaloosa County, Florida, United States. The population was 20,978 at the 2010 census. It is the county seat of Okaloosa County.[5] With an elevation of 235 feet (72 m) above sea level, it is one of the highest points in the state; it receives 65 inches (1,700 mm) of rainfall annually, the second-most of any city in the state of Florida, after Fort Walton Beach with 69 inches.
Crestview is a principal city of the Fort Walton Beach-Crestview-Destin Metropolitan Statistical Area.
Crestview's name was chosen because of its location on the peak of a long woodland range between the Yellow and Shoal rivers which flow almost parallel on the east and west side of the city.
The town was once known as "the icebox of Florida", due to its having the coldest winters in the state. Crestview is now known as the "Hub City", because of the convergence of Interstate 10, State Road 85, U.S. Highway 90, the Florida Gulf & Atlantic Railroad, and the Yellow River and Shoal River in or near the city.
Source: Wikipedia
Question: I Am Having Trouble Starting a Fire in My Fireplace.
Answer: This can be a sign the airflow of your chimney is clogged. If your chimney is connected to another appliance. The same is true if that appliance is not working as efficiently as it used to.
Question: A Bad Odor is Coming From My Fireplace.
Answer: Different smells can let you know if there is an issue in your chimney. A musty smell may be a sign water has gotten into your chimney, while a lingering burnt smell can be a sign of creosote.
Question: There Is Cold Air Around My Chimney.
Answer: This can either be a sign of a constricted airflow or there is damage in your chimney that needs to be addressed.
Question: Soot Is Dropping From My Fireplace.
Answer: This means there is a buildup of soot on your chimney walls that needs to be swept. This is when you need a Chimney Sweep.
"The Fireplace Doctor did a sweep and safety inspection on my chimney. They said mine was really dirty and needed the sweep badly. I didn't end up getting the repair they recommended because they said it could wait a year and that's when I would need another sweep anyway. Honest friendly guys and I will choose them again next year."
"Used their services on a home for sale & they worked pure magic on the fireplace. In no way did I expect the improvement they were able to make in function & appearance. I cannot recommend them highly enough. Incredible skill, on time, professional. Wonderful experience."
"Fireplace Doctor came out and told me what material I needed and gave me a premium repair at a fair price. I appreciate a company that trusts what they do and even lets you see pictures of all their work. Truly a great experience."
Contact The Fireplace Doctor