Chimney Sweep Destin Florida
Chimney Sweep, Chimney Repair
& Chimney Cleaning
Chimney Damage Repair, Chimney Sweep, Fireplace Repair, Chimney Restoration, Fireplace Home Heating System, Solid-Fuel Appliance Inspection, Chimney Relining, Animal Removal, Creosote Removal, and more!
Okaloosa County:
Crestview, Baker, Holt, Niceville, Shalimar, Fort Walton Beach, Okaloosa Island, Destin, Valparaiso, Holt, Mary Esther, Deerland, Milligan, Eglin Air Force Base…
Monday-Saturday: 7:00 am – 6:00 pm
Sunday: Closed
Toll Free Number: (850) 418-4357
Serving The South: 30+ years
Local Chimney Services and Fireplace Repairs
At The Fireplace Doctor Chimney Sweep Destin Florida we know the importance of chimney and fireplace maintenance. Fireplaces and chimneys are dangerous when not properly maintained. Thus, our professional chimney sweeps give you top quality safety inspections and service to lower that risk.
Hiring our Chimney Sweep Destin Florida certified local chimney sweep team has several benefits, most importantly, safety. You can trust your local experts to clean out dangerous, flammable buildup that could likely destroy your house in a chimney fire. Additionally, each technician performs a 21-point safety inspection to ensure your complete chimney and fireplace system are free of risk.
Even if you think your chimney is safe from water, all masonry chimneys are porous, absorbing water each day. Water leaks can greatly damage the structural integrity of your home. It can also cause draft problems because the hot air cools in the chimney and sinks back into the home. Our Chimney Sweep Destin Florida chimney water damage repair experts will ensure that your chimney is in great condition by providing chimney waterproofing with the highest quality sealants on the market.
Inspections will identify sooty buildup as well as ventilation issues. At Fireplace Doctor Chimney Sweep Destin Florida, we can fix dangers to your home the same day we find them so your home can be safe.
Cleaning your chimney yourself is both tedious and dangerous. Let your local chimney sweeps use high-grade equipment to remove hazards properly, quickly, and safely. With the use of ChimScans, advanced videoing technology, our chimney sweeps can see the parts of your chimney that others can't. Thus, these ChimScans allow them to better clean it out.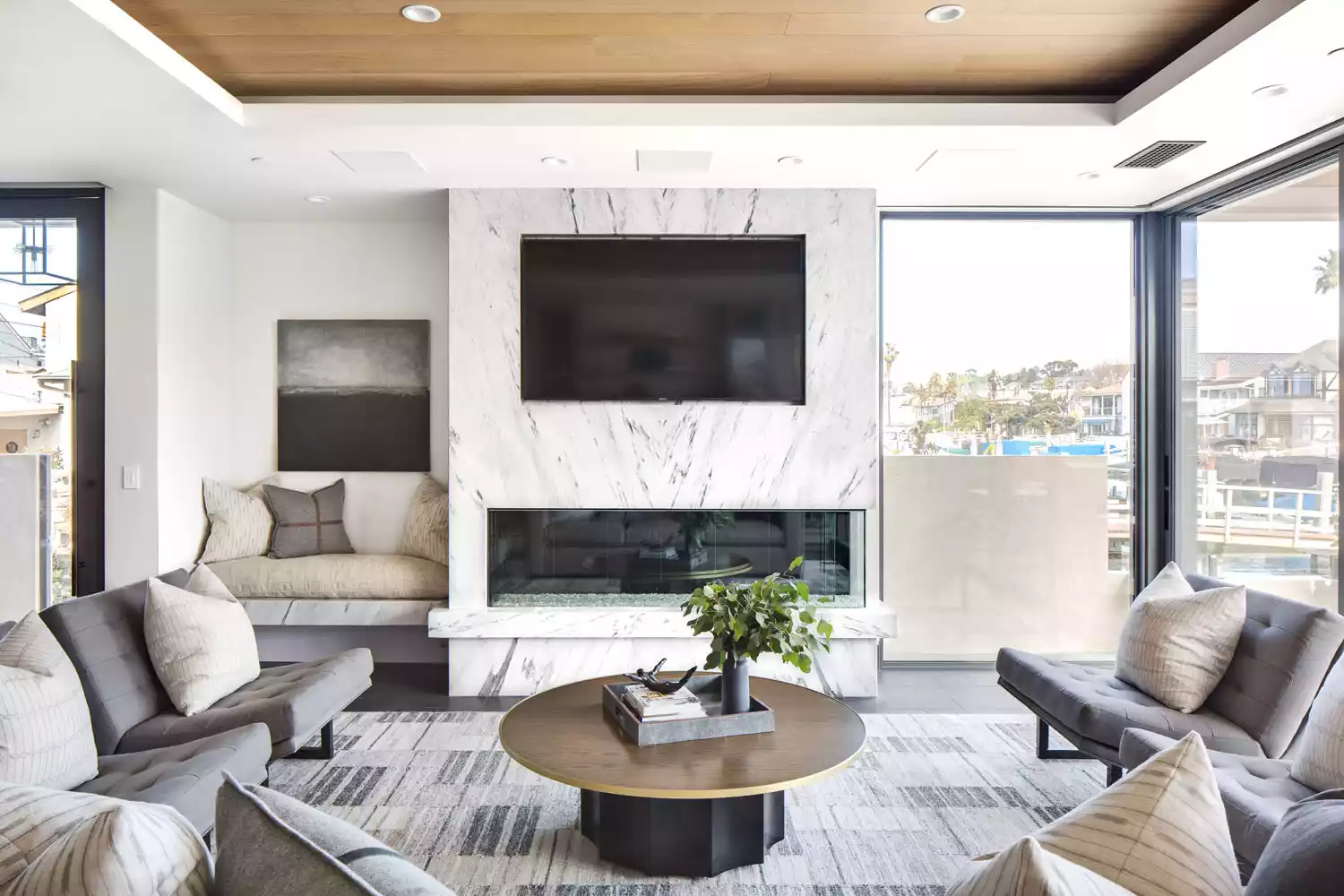 Breathe Fresh Air
If all of the smoke is not leaving your chimney, it's entering back into your house and worse, into your lungs. This can be caused by animals creating blockages as well as water damage. Animal waste is also a source of respiratory diseases. We have experience and training for humane animal removal and for all degrees of chimney cleaning to remove leftover waste, nests, or other debris. Certainly, hiring a professional is the safest way to solve a chimney air quality issue.
Our Services
Humane Animal Removal: Raccoons, Birds, Squirrels, and Bats are the most common animals that Fireplace Doctor Chimney Sweep Destin Florida finds stowing away in our customers' fireplaces and chimneys. When the animals get inside the chimney, they make nests, cause damage, get trapped, and even leave behind a treat for you to smell later. Our Technicians are professionally trained to remove these animals in the safest possible manner. We also give a standard cap installation to prevent any future encounters.
Water Leak Services: Water Leaks are one of the most common issues with chimneys and fireplaces, especially in the state of Louisiana. They can cause serious structural damage and safety hazards. If you see the signs of water damage, like mold, rust, or broken mortar, then call the Fireplace Doctor Chimney Sweep for expert water leak repair.
Masonry Repairs: Fireplace Doctor Chimney Sweep Destin Florida offers many masonry repairs. We offer professional tuckpointing, crown repair, flue repair, relining, storm damage repair, and more.
Installations: We offer professional prefabricated or masonry chimney and fireplace installation. Also, we install ash-dump doors, clean-out doors, wood stoves, and more
Inspections: Our expert chimney and fireplace technicians practice a 21-point safety inspections which are guaranteed to locate any hazard or problems that might cause problems for you or your home.
Creosote Removal: If you have a chimney then creosote is something you should be concerned about. It's the number one cause of thousands of chimneys fires a year and can be harmful even if you never experience a chimney fire. It's essential that every homeowner knows what creosote is and works with a professional chimney sweep company to prevent it from harming your chimney.
NOBODY GETS THERE FASTER THAN US OR BETTER PREPARED. OVER 100 YEARS OF COMBINED EXPERIENCE!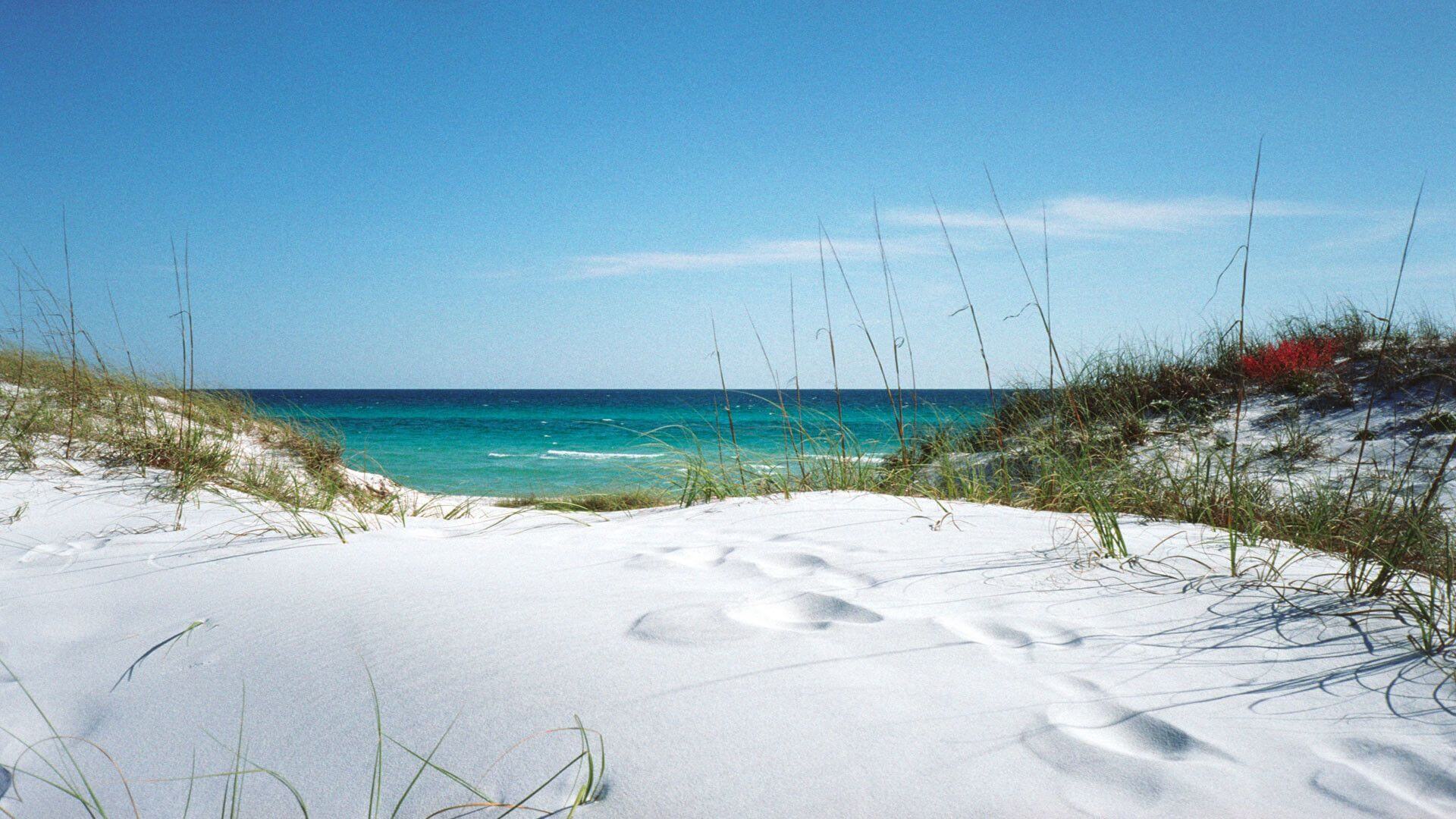 Destin is a city in northwest Florida, in the area known as the Panhandle. It's known for its Gulf of Mexico beaches and many golf courses, as well as the Destin Harbor Boardwalk. Nature trails pass through the dunes of Henderson Beach State Park in the south, where the coastline is dotted with pine and oak trees sheltering wildlife.
Destin History & Fishing Museum
The Destin History & Fishing Museum is located at 108 Stahlman Avenue, Destin, Florida. It contains exhibits depicting the history of the town and the fishing industry in relation to it.
Henderson Beach State Park
Henderson Beach State Park is a Florida State Park located near Destin, in northwestern Florida. The address is 17000 Emerald Coast Parkway. Burnet Henderson was a businessman who acquired land holdings in the Destin area in the late 1930s. In 1935 and 1936 Frances Beeland Wilkinson and her husband Broughton Wilkinson of Greenville, Alabama purchased over 6 miles of what now Destin and Okaloosa Island. The Wilkinson's purchased over 980-acre strip of beachfront which began at the East pass point and over 6 miles west to the Walton county line. In 1937, Frances Wilkinson and Broughton Wilkinson assigned an undivided 1/2 interest 162 acres of their Destin property. In the same transaction Henderson and appointed as trustee for the Wilkinson's which still held a remaining 1/2 undivided interest. Many of these beachfront parcels have since been developed. One large tract remained in its natural state and became known as Henderson Beach.
Destin Harbor Boardwalk
Come experience the sights and sounds of the Destin Harbor Boardwalk, where the city of Destin started. Known as a premier family destination, voted Best Beaches in the South and named one of the Top 10 "Most Popular Beaches in the United States, Destin also boasts amazing fishing opportunities in what's called the "World's Luckiest Fishing Village." Come explore and you'll find everything you need here for the ultimate Destin vacation or getaway. Experience the Destin Harbor 's infinite opportunities and events and make your time here an unforgettable one!
Destin Commons
Destin Commons boasts 95+ stores and restaurants, including Florida's first Southern Living Store. Serving as the area's favorite gathering place, our award-winning lineup of stores and restaurants includes national & locally-owned favorites, AMC Movie Theater, and Uncle Buck's Fishbowl & Grill, an underwater-themed bowling alley.
Big Kahuna's
Big Kahuna's Water and Adventure Park is a water park located in Destin, Florida, which opened in 1986. The park is primarily a water park, with over forty water attractions. The park also features several thrill ride attractions and a miniature golf course.
"The Fireplace Doctor did a sweep and safety inspection on my chimney. They said mine was really dirty and needed the sweep badly. I didn't end up getting the repair they recommended because they said it could wait a year and that's when I would need another sweep anyway. Honest friendly guys and I will choose them again next year."
"Used their services on a home for sale & they worked pure magic on the fireplace. In no way did I expect the improvement they were able to make in function & appearance. I cannot recommend them highly enough. Incredible skill, on time, professional. Wonderful experience."
"Fireplace Doctor came out and told me what material I needed and gave me a premium repair at a fair price. I appreciate a company that trusts what they do and even lets you see pictures of all their work. Truly a great experience."
Destin: Get To Know Your Town
Destin is a city located in Okaloosa County, Florida. It is a principal city of the Crestview–Fort Walton Beach–Destin, Florida, metropolitan area.
Located on Florida's Emerald Coast, Destin is known for its white beaches and emerald green waters. Originating as a small fishing village, it is now a popular tourist destination. According to the Florida Department of Environmental Protection, over 80 percent of the Emerald Coast's 4.5 million visitors each year visit Destin. The city styles itself "The World's Luckiest Fishing Village", and claims to have the largest fishing vessel fleet in the state of Florida.
The city is located on a peninsula separating the Gulf of Mexico from Choctawhatchee Bay. The peninsula was originally a barrier island. Hurricanes and sea level changes gradually connected it to the mainland. In the 1940s, it technically became an island again with the completion of the Choctawhatchee-West Bay Canal.
Source: Wikipedia
Contact The Fireplace Doctor