SWEEPS • INSTALLATION • REPAIR
Chimney Sweep Navarre, Florida
The Fireplace Doctor | Navarre, FL
Local Chimney Services and Fireplace Repairs
Welcome to the Fireplace Doctor Chimney Sweep Navarre Florida.
At The Fireplace Doctor Navarre, Florida we know the importance of chimney and fireplace maintenance. Fireplaces and chimneys are dangerous when not properly maintained. Thus, our professional chimney sweeps give you top quality safety inspections and service to lower that risk.
Hiring our certified local chimney sweep Navarre team has several benefits, most importantly, safety. You can trust your local experts to clean out dangerous, flammable buildup that could likely destroy your house in a chimney fire. Additionally, each technician performs a 21-point safety inspection to ensure your complete chimney and fireplace system are free of risk.
Even if you think your chimney is safe from water, all masonry chimneys are porous, absorbing water each day. Water leaks can greatly damage the structural integrity of your home. It can also cause draft problems because the hot air cools in the chimney and sinks back into the home. Our chimney water damage repair experts will ensure that your chimney is in great condition by providing chimney waterproofing with the highest quality sealants on the market.
The CSIA recommends you have an Annual Chimney Inspection. These inspections will identify sooty buildup as well as ventilation issues. At Fireplace Doctor Navarre, FL, we can fix dangers to your home the same day we find them so your home can be safe.
Cleaning your chimney yourself is both tedious and dangerous. Let your local chimney sweeps in Navarre, FL use high-grade equipment to remove hazards properly, quickly, and safely. With the use of ChimScans, advanced videoing technology, our Navarre chimney sweeps can see the parts of your chimney that others can't. Thus, these ChimScans allow them to better clean it out.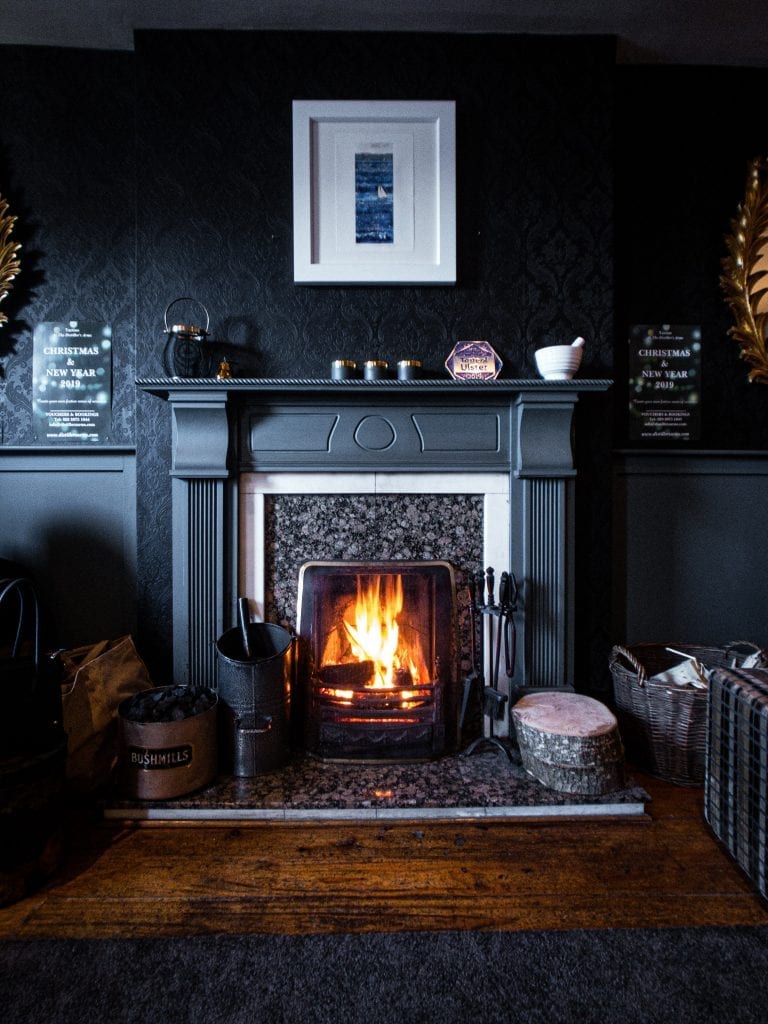 If all of the smoke is not leaving your chimney, it's entering back into your house and worse, into your lungs. This can be caused by animals creating blockages as well as water damage. Animal waste is also a source of respiratory diseases. We have experience and training for humane animal removal and for all degrees of chimney cleaning to remove leftover waste, nests, or other debris. Certainly, hiring a professional is the safest way to solve a chimney air quality issue.
Humane Animal Removal:  Raccoons, Birds, Squirrels, and Bats are the most common animals that Fireplace Doctor finds stowing away in our customers' fireplaces and chimneys. When the animals get inside the chimney, they make nests, cause damage, get trapped, and even leave behind a treat for you to smell later. Our Technicians are professionally trained to remove these animals in the safest possible manner. We also give a standard cap installation to prevent any future encounters.
Water Leak Services: Water Leaks are one of the most common issues with chimneys and fireplaces, especially in Navarre.  They can cause serious structural damage and safety hazards. If you see the signs of water damage, like mold, rust, or broken mortar, then call the Fireplace Doctor for expert water leak repair.
Masonry Repairs: Fireplace Doctor of Navarre, Florida offers many masonry repairs. We offer professional tuckpointing, crown repair, flue repair, relining, storm damage repair, and more.
Installations: We offer professional prefabricated or masonry chimney and fireplace installation. Also, we install ash-dump doors, clean-out doors, wood stoves, and more
Inspections: Our expert chimney and fireplace technicians practice 21-point safety inspections which are guaranteed to locate any hazard or problems that might cause problems for you or your home.
Some Of The Fireplace Doctor's Work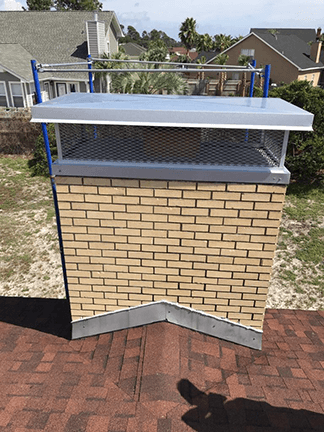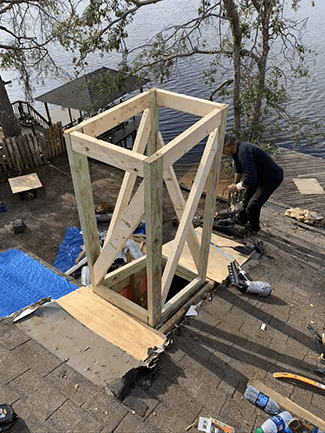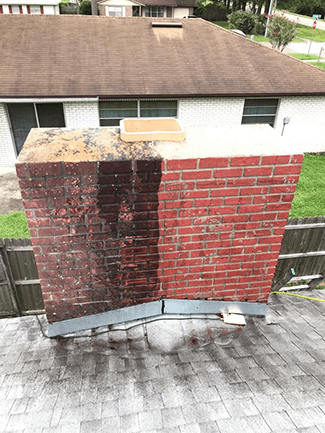 Proudly Serving The Navarre, Florida Community

Navarre is a census-designated place and unincorporated community in Santa Rosa County in the northwest Florida Panhandle. It is a major bedroom community for mostly U.S. military personnel, federal civil servants, local population, retirees, and defense contractors.
Gulf Breeze Zoo
The Gulf Breeze Zoo (originally The Zoo Northwest Florida) is a 50-acre (20 ha) zoo located in Navarre, Florida. It has over 900 exotic animals including rhinos, hippos, Western lowland gorillas, and orangutans that visitors can view during an African preserve train ride. Activities include hand-feeding of some animals including giraffes. The Gulf Breeze Zoo supports captive breeding, wildlife conservation, and habitat preservation programs.
Pensacola Beach
Pensacola Beach's mild temperature, sugar-white beaches, and crystal clear waters draw beach lovers, fishing enthusiasts, and environmentalists alike. Anchored at the western tip of Florida, stretching miles along the Gulf of Mexico, this barrier island offers you a range of experiences. From lively crowds at its lifeguarded main beaches to the quiet, secluded beaches of Gulf Islands National Seashore and the corridors of historic Fort Pickens, you're sure to find your perfect spot in the sand.
The Pensacola Museum of Art
The Pensacola Museum of Art presents engaging cross-disciplinary exhibitions, educational programming, and stewards a growing collection of modern and contemporary art of the nineteenth, twentieth, and twenty-first centuries. The museum aims to promote the understanding and appreciation of art and ideas to audiences in the Northwest Florida region and beyond. We endeavor to create a dialogue between university and community audiences by engendering experiences of joy, discovery, and creativity through diverse perspectives, and the transdisciplinary interactions of art, culture, the humanities, science, and technology.
Patrick is the best chimney person in town. Had a full chimney inspection and sweep. Patrick was very helpful in giving me tips on what to burn during the winter time as well as keeping my fireplace clean during the summer.
I have property all throughout the panhandle and I trust them for all chimney needs. I had them do an inspection on a chimney in a home in Pensacola. They were fast, reliable, and very professional. Thank you again.
It's about that time of the season again. I called them for my yearly inspection and sweep and they did a great job as always. Their response time is so much better than others in the area and their technician was extremely personable and a pleasure to be around. I will use them again and again.
Our Latest Blog Articles: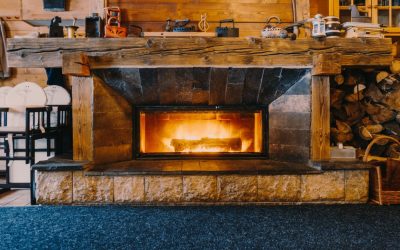 When you think of a fireplace, the image of brick or stonework as the framework and live burning seasoned wood logs in the center. Fireplaces are considered to be part of the home, so why not take care of it as such? You routinely clean your home, so why not clean it...