CHIMNEY SWEEP
TAMPA FLORIDA
Chimney Sweep, Chimney Repair
& Chimney Cleaning

Cold weather is here. The comfort of a cozy fireplace helps on those cold winter nights. Before you burn, make sure your fireplace is safe and ready to go. Give The Fireplace Doctor a call today at 844-222-1322 for a full Inspection and Sweep.

Local Chimney Services and Fireplace Repairs
At The Fireplace Doctor of Tampa Florida we know the importance of chimney and fireplace maintenance. Fireplaces and chimneys are dangerous when not properly maintained. Thus, our professional chimney sweeps give you top quality safety inspections and service to lower that risk.
Hiring a Fireplace Doctor Chimney Sweep Tampa Florida certified local chimney sweep team has several benefits, most importantly, safety. You can trust your local experts to clean out dangerous, flammable buildup that could likely destroy your house in a chimney fire. Additionally, each technician performs a 21-point safety inspection to ensure your complete chimney and fireplace system are free of risk.
Even if you think your chimney is safe from water, all masonry chimneys are porous, absorbing water each day. Water leaks can greatly damage the structural integrity of your home. It can also cause draft problems because the hot air cools in the chimney and sinks back into the home. Our chimney water damage repair experts will ensure that your chimney is in great condition by providing chimney waterproofing with the highest quality sealants on the market.
Inspections will identify sooty buildup as well as ventilation issues. At Fireplace Doctor Chimney Sweep Tampa Florida, we can fix dangers to your home the same day we find them so your home can be safe.
Cleaning your chimney yourself is both tedious and dangerous. Let your local Chimney Sweep Tampa Florida chimney sweeps use high-grade equipment to remove hazards properly, quickly, and safely. With the use of ChimScans, advanced videoing technology, our chimney sweeps can see the parts of your chimney that others can't. Thus, these ChimScans allow them to better clean it out.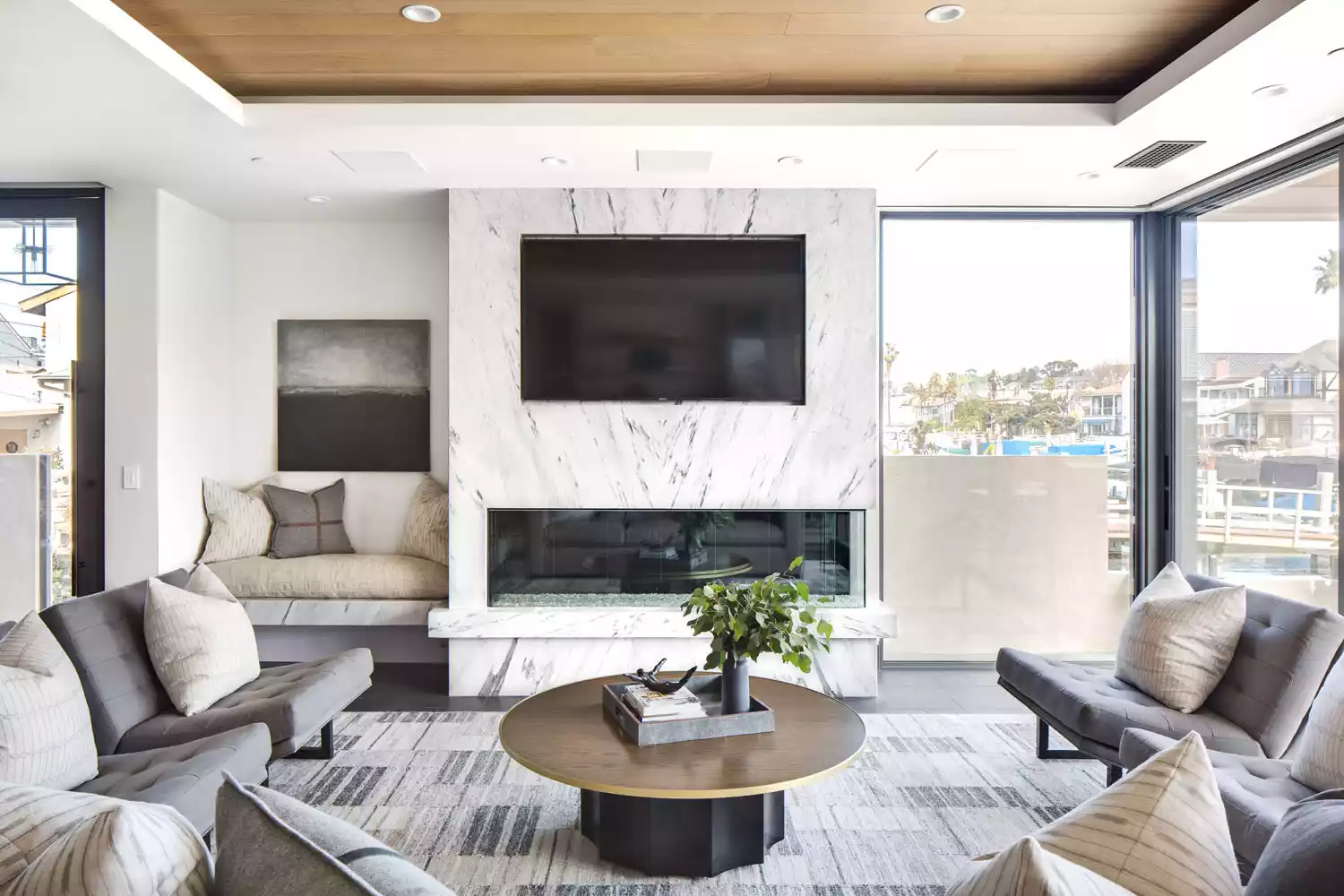 Breathe Fresh Air
If all of the smoke is not leaving your chimney, it's entering back into your house and worse, into your lungs. This can be caused by animals creating blockages as well as water damage. Animal waste is also a source of respiratory diseases. We have experience and training for humane animal removal and for all degrees of chimney cleaning to remove leftover waste, nests, or other debris. Certainly, hiring a professional is the safest way to solve a chimney air quality issue.
Our Services
Humane Animal Removal: Raccoons, Birds, Squirrels, and Bats are the most common animals that Fireplace Doctor Chimney Sweep Tampa Florida finds stowing away in our customers' fireplaces and chimneys. When the animals get inside the chimney, they make nests, cause damage, get trapped, and even leave behind a treat for you to smell later. Our Technicians are professionally trained to remove these animals in the safest possible manner. We also give a standard cap installation to prevent any future encounters.
Water Leak Services: Water Leaks are one of the most common issues with chimneys and fireplaces, especially in the state of Louisiana. They can cause serious structural damage and safety hazards. If you see the signs of water damage, like mold, rust, or broken mortar, then call the Fireplace Doctor Chimney Sweep Tampa Florida for expert water leak repair.
Masonry Repairs: Fireplace Doctor Chimney Sweep Tampa Florida offers many masonry repairs. We offer professional tuckpointing, crown repair, flue repair, relining, storm damage repair, and more.
Installations: We offer professional prefabricated or masonry chimney and fireplace installation. Also, we install ash-dump doors, clean-out doors, wood stoves, and more
Inspections: Our expert chimney and fireplace technicians practice a 21-point safety inspections which are guaranteed to locate any hazard or problems that might cause problems for you or your home.
Creosote Removal: If you have a chimney then creosote is something you should be concerned about. It's the number one cause of thousands of chimneys fires a year and can be harmful even if you never experience a chimney fire. It's essential that every homeowner knows what creosote is and works with a professional chimney sweep company to prevent it from harming your chimney.
NOBODY GETS THERE FASTER THAN US OR BETTER PREPARED. OVER 100 YEARS OF COMBINED EXPERIENCE!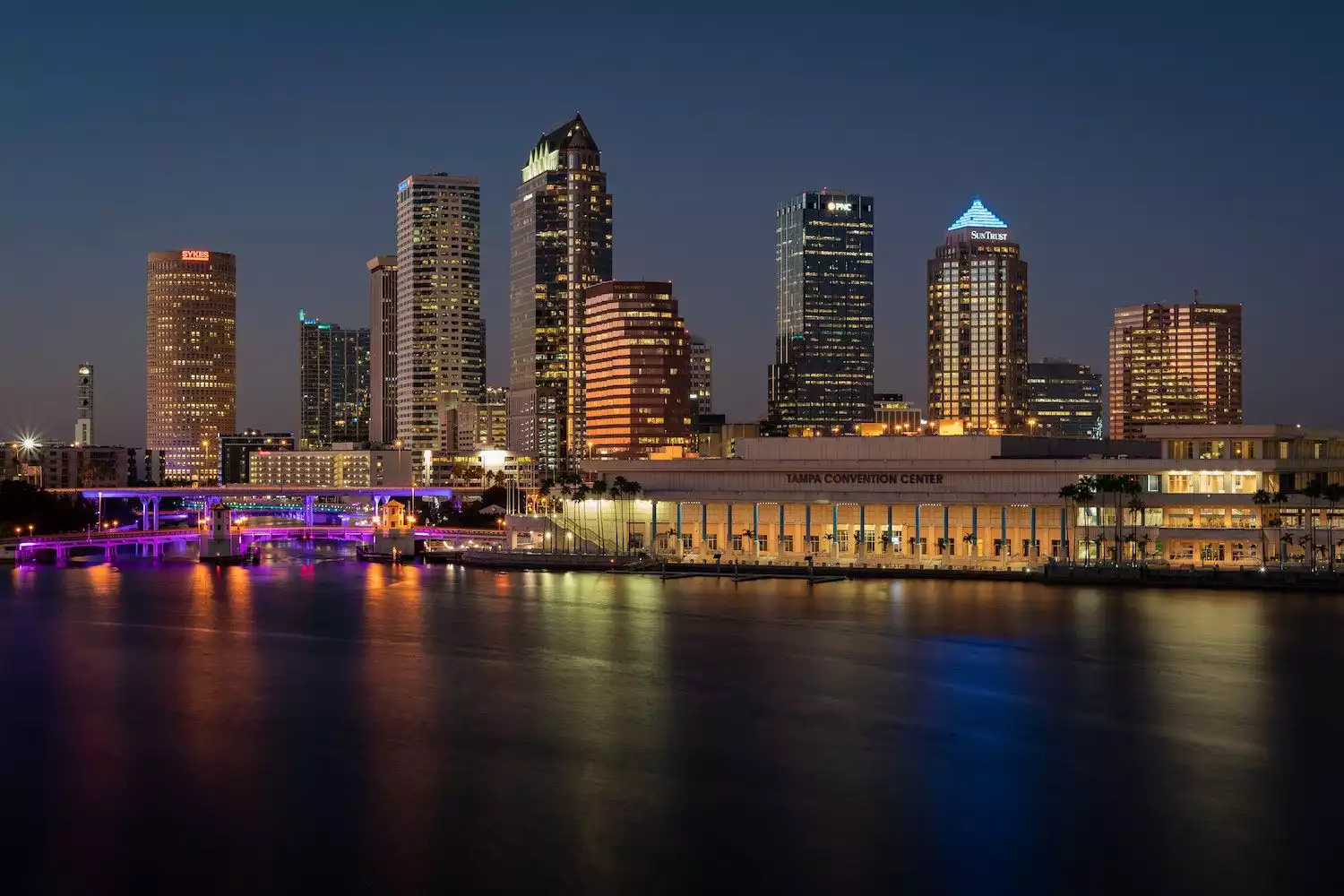 Tampa is a city on Tampa Bay, along Florida's Gulf Coast. A major business center, it's also known for its museums and other cultural offerings. Busch Gardens is an African-themed amusement park with thrill rides and animal-viewing areas. The historic Ybor City neighborhood, developed by Cuban and Spanish cigar-factory workers at the turn of the 20th century, is a dining and nightlife destination.
Busch Gardens Tampa Bay
Busch Gardens Tampa Bay is a 335-acre African-centered animal theme park located in Tampa, Florida. Owned and operated by SeaWorld Parks & Entertainment, the park opened on June 1, 1959. The park has an annual attendance consistently exceeding 4 million, often ranking second among SeaWorld parks behind SeaWorld Orlando.
The park features many roller coasters and thrill rides, including a Dive Coaster named SheiKra, a launch coaster called Tigris, a wood-steel hybrid roller coaster called Iron Gwazi, Falcon's Fury, the tallest free-standing drop tower in North America, and Montu, the tallest and fastest inverted roller coaster in the world when it opened
Universal's Islands of Adventure
Universal's Islands of Adventure is a theme park located in Orlando, Florida. It opened on May 28, 1999, along with City Walk, as part of an expansion that converted Universal Studios Florida into the Universal Orlando Resort. The resort's slogan Vacation Like You Mean It was introduced in 2013.
Islands of Adventure is modeled after a journey of exploration, where guests embark on an adventure to visit a variety of themed islands. Initially, the park featured six islands. A seventh, The Wizarding World of Harry Potter, was added in 2010, themed to the highly successful Harry Potter franchise. It was Universal's largest investment since the resort's founding in 1990.
The expansion led to a significant increase in attendance, and in 2013, Islands of Adventure ranked seventh domestically and eleventh internationally after hosting approximately 8.1 million guests. The eighth island, Skull Island, opened on July 13, 2016, and is themed to the King Kong franchise.
Universal Orlando Resort
Universal Orlando Resort, Inc. owns and operates a resort. Its amenities includes theme parks, hotels, entertainment complex, rides, shows, events, dining facilities, and shopping facilities. The company also offers online merchandise, such as accessories, apparel, collectibles, costumes, headwear, holiday products, home decorations, souvenirs, sweets, and toys.
Universal Orlando Resort, Inc. was formerly known as Universal Studios Escape and changed its name to Universal Orlando Resort, Inc. in January, 2001. The company was founded in 1990 and is based in Orlando, Florida. Universal Orlando Resort, Inc. operates as a subsidiary of NBCUniversal Media, LLC.
Epcot
Epcot is a theme park at the Walt Disney World Resort in Bay Lake, Florida. It is owned and operated by The Walt Disney Company through its Parks, Experiences and Products division. Inspired by an unrealized concept developed by Walt Disney, the park opened on October 1, 1982, as EPCOT Center, and was the second of four theme parks built at Walt Disney World, after the Magic Kingdom.
Spanning 305 acres, more than twice the size of the Magic Kingdom Park, Epcot is dedicated to the celebration of human achievement, namely technological innovation and international culture, and is often referred to as a "permanent world's fair".
Epcot was originally conceived by Walt Disney during the early development of Walt Disney World, as an experimental planned community that would serve as a center for American enterprise and urban living. Known as "EPCOT", the idea included an urban city center, residential areas, industrial areas, schools, and a series of mass transportation systems that would connect the community.
After Disney's death in 1966, the "EPCOT" concept was abandoned as the company had uncertainty about the feasibility of maintaining an operating city.
"The Fireplace Doctor did a sweep and safety inspection on my chimney. They said mine was really dirty and needed the sweep badly. I didn't end up getting the repair they recommended because they said it could wait a year and that's when I would need another sweep anyway. Honest friendly guys and I will choose them again next year."
"Used their services on a home for sale & they worked pure magic on the fireplace. In no way did I expect the improvement they were able to make in function & appearance. I cannot recommend them highly enough. Incredible skill, on time, professional. Wonderful experience."
"Fireplace Doctor came out and told me what material I needed and gave me a premium repair at a fair price. I appreciate a company that trusts what they do and even lets you see pictures of all their work. Truly a great experience."
Tampa Florida – Get To Know Your Town
Tampa is a city on the Gulf Coast of the U.S. state of Florida. The city's borders include the north shore of Tampa Bay and the east shore of Old Tampa Bay. Tampa is the largest city in the Tampa Bay area and the seat of Hillsborough County. With a population of 384,959 according to the 2020 census, Tampa is the third-most populated city in Florida after Jacksonville and Miami and is the 52nd most populated city in the United States.
Tampa functioned as a military center during the 19th century with the establishment of Fort Brooke. The cigar industry was also brought to the city by Vincente Martinez Ybor, after whom Ybor City is named. Tampa was formally reincorporated as a city in 1887, following the Civil War. Today, Tampa's economy is driven by tourism, health care, finance, insurance, technology, construction, and the maritime industry. The bay's port is the largest in the state, responsible for over $15 billion in economic impact.
The city is part of the Tampa-St. Petersburg-Clearwater, Florida Metropolitan Statistical Area which is a four-county area composed of roughly 3.1 million residents,[4] making it the second-largest metropolitan statistical area (MSA) in the state and the fourth largest in the Southeastern United States, behind Washington D.C., Miami, and Atlanta. The Greater Tampa Bay area has over 4 million residents and generally includes the Tampa and Sarasota metro areas. As of 2018, Tampa's annual growth rate is 1.63%.
Services Offered:
Chimney Damage Repair, Chimney Sweep, Fireplace Repair, Chimney Restoration, Fireplace Home Heating System, Solid-Fuel Appliance Inspection, Chimney Relining, Animal Removal, Creosote Removal, and more!
Areas We Service:
Hillsborough County

Tampa, New Tampa, West Tampa, Brooklyn Village, Downtown Tampa, Ybor City, Plant City, Temple Terrace, Seffner, Valrico, Brandon, Citrus Park.
Business Information:
Monday-Saturday: 7:00 am – 6:00 pm
Sunday: Closed
Phone Number: (813) 492-2308
Serving the Tampa Area: 30+ years
Contact The Fireplace Doctor