CHIMNEY SWEEP
WARNER ROBINS GEORGIA
Chimney Sweep, Chimney Repair
& Chimney Cleaning
Services Offered:
Chimney Damage Repair, Chimney Sweep, Fireplace Repair, Chimney Restoration, Storm Damage Repair, Water Leak Repair, Fireplace Home Heating System, Solid-Fuel Appliance Inspection, Chimney Relining, Animal Chimney Removal, Creosote Removal, and much more!
Areas We Service:
Houston County

Byron, Centerville, Perry, Warner Robins, Bonaire, Clinchfield, Dunbar, Elberta, Elko, Grovania, Haynesville, Kathleen and surrounding areas!
Business Information:
Mon-Sat: 7:00 am – 6:00 pm
Sun: Closed
Phone Number: (478) 787-4172
Years in Business: 30+ years
Email: [email protected]
Local Chimney Services and Fireplace Repairs
At Fireplace Doctor Chimney Sweep Warner Robins Georgia we know the importance of chimney and fireplace maintenance. Fireplaces and chimneys are dangerous when not properly maintained. Thus, our professional chimney sweeps give you top-quality safety inspections and service to lower that risk.
Hiring our certified local chimney sweep team has several benefits, most importantly, safety. You can trust your local experts to clean out dangerous, flammable buildup that could likely destroy your house in a chimney fire. Additionally, each technician performs a 21-point safety inspection to ensure your complete chimney and fireplace system are free of risk.
Even if you think your chimney is safe from water, all masonry chimneys are porous, absorbing water each day. Water leaks can greatly damage the structural integrity of your home. It can also cause draft problems because the hot air cools in the chimney and sinks back into the home. Our chimney water damage repair experts will ensure that your chimney is in great condition by providing chimney waterproofing with the highest quality sealants on the market.
Inspections will identify sooty buildup as well as ventilation issues. At Fireplace Doctor Chimney Sweep Warner Robins Georgia we can fix dangers to your home the same day we find them so your home can be safe.
Cleaning your chimney yourself is both tedious and dangerous. Let your local chimney sweeps use high-grade equipment to remove hazards properly, quickly, and safely. With the use of ChimScans, advanced videoing technology, our chimney sweeps can see the parts of your chimney that others can't. Thus, these ChimScans allow them to better clean it out.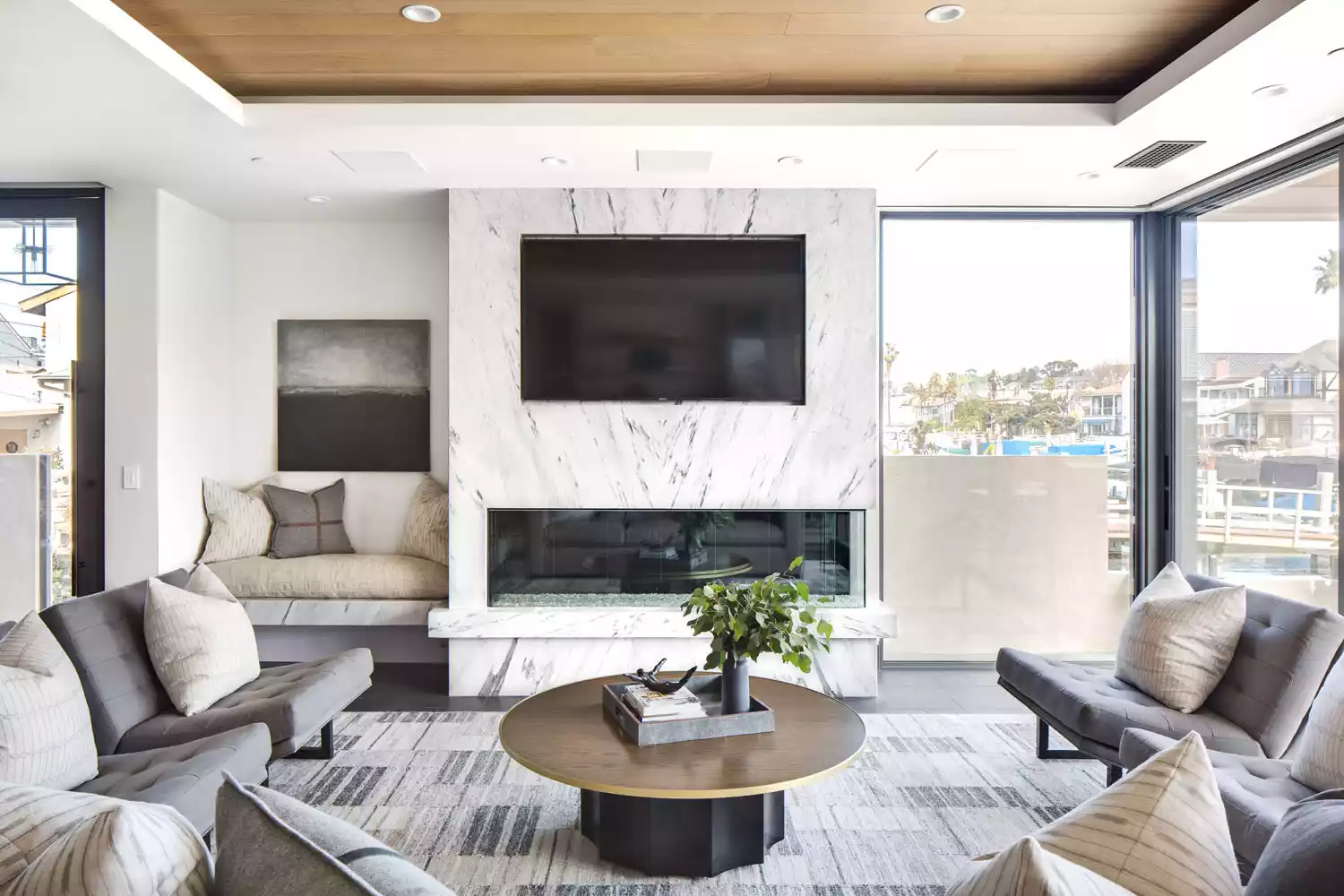 If all of the smoke is not leaving your chimney, it's entering back into your house and worse, into your lungs. This can be caused by animals creating blockages as well as water damage. Animal waste is also a source of respiratory diseases. Fireplace Doctor Chimney Sweep Warner Robins Georgia has experience and training for humane animal removal and for all degrees of chimney cleaning to remove leftover waste, nests, or other debris. Certainly, hiring a professional is the safest way to solve a chimney air quality issue.
Humane Animal Removal:  Raccoons, Birds, Squirrels, and Bats are the most common animals that Fireplace Doctor Chimney Sweep Warner Robins Georgia finds stowing away in our customers' fireplaces and chimneys. When the animals get inside the chimney, they make nests, cause damage, get trapped, and even leave behind a treat for you to smell later. Our Technicians are professionally trained to remove these animals in the safest possible manner. We also give a standard cap installation to prevent any future encounters.
Water Leak Services: Water Leaks are one of the most common issues with chimneys and fireplaces, especially in the state of Georgia. They can cause serious structural damage and safety hazards. If you see the signs of water damage, like mold, rust, or broken mortar, then call the Fireplace Doctor Chimney Sweep Warner Robins Georgia for expert water leak repair.
Masonry Repairs: Fireplace Doctor Chimney Sweep Warner Robins Georgia offers many masonry repairs. We offer professional tuckpointing, crown repair, flue repair, relining, storm damage repair, and more.
Installations: We offer professional prefabricated or masonry chimney and fireplace installation. Also, we install ash-dump doors, clean-out doors, wood stoves, and more
Inspections: Our expert chimney and fireplace technicians practice 21-point safety inspections which are guaranteed to locate any hazard or problems that might cause problems for you or your home.
Creosote Removal: If you have a chimney then creosote is something you should be concerned about. It's the number one cause of thousands of chimneys fires a year and can be harmful even if you never experience a chimney fire. It's essential that every homeowner knows what creosote is and works with a professional chimney sweep company to prevent it from harming your chimney.
Chimney Sweep Warner Robins Georgia
"NOBODY GETS THERE FASTER THAN US OR BETTER PREPARED. OVER 100 YEARS OF COMBINED EXPERIENCE!"
Warner Robins is a city in the U.S. state of Georgia, located in Houston and Peach counties in the central part of the state. It is currently Georgia's tenth-largest incorporated city, with an estimated population of 77,617 in 2019.
Exploring Warner Robins Georgia
Little League Southeast Park
"Little League® Baseball and Softball are played in approximately 6,500 communities across more than 80 countries around the world, but regardless of where they are played, each of them shares the same core mission. Little League believes in the power of youth baseball and softball to teach life lessons that build stronger individuals and communities. Joined together by one common goal, every local league is part of One Team. One Little League."
Bible Baptist Temple
"Many people are looking for answers to life's questions in all the wrong places. There are too many examples of how money, fame, or power have ruined some and left others unsatisfied. The answers to the tough questions are found in the Bible, God's Word. It would be our pleasure to share them with you. If you are just looking for a good church, you can end your search. We are people just like you trying to live our lives in a way that pleases God and helps others. Come be a part of what God is doing at Bible Baptist Temple."
Museum of Aviation
"The Museum of Aviation opened to the public on Friday, 9 November 1984 with 20 aircraft on display in an open field and another 20 were in various stages of restoration. The Museum of Aviation has grown to become the second-largest museum in the United States Air Force and the fourth most visited museum in the Department of Defense. The Museum is a place that honors our veterans and their families and reminds our Airmen of their legendary Air Force heritage."
Wellston Trail
"Wellston Trail is a 2 mile lightly trafficked out and back trail located near Warner Robins, Georgia. The trail is good for all skill levels and offers a number of activity options. Dogs are also able to use this trail but must be kept on leash."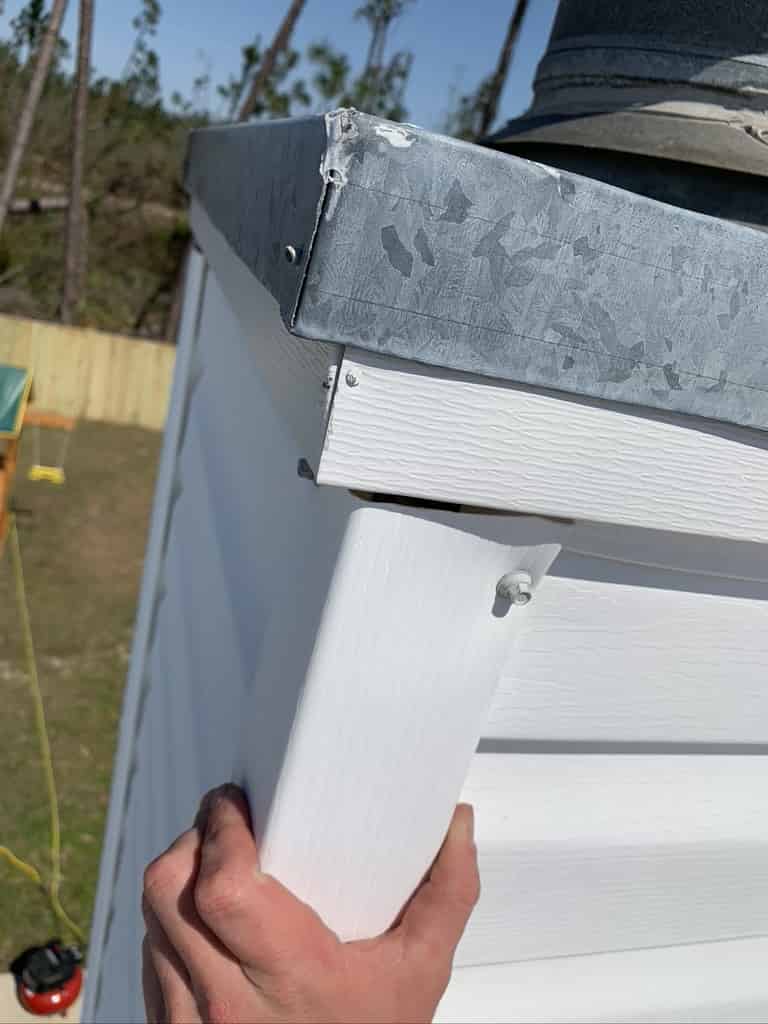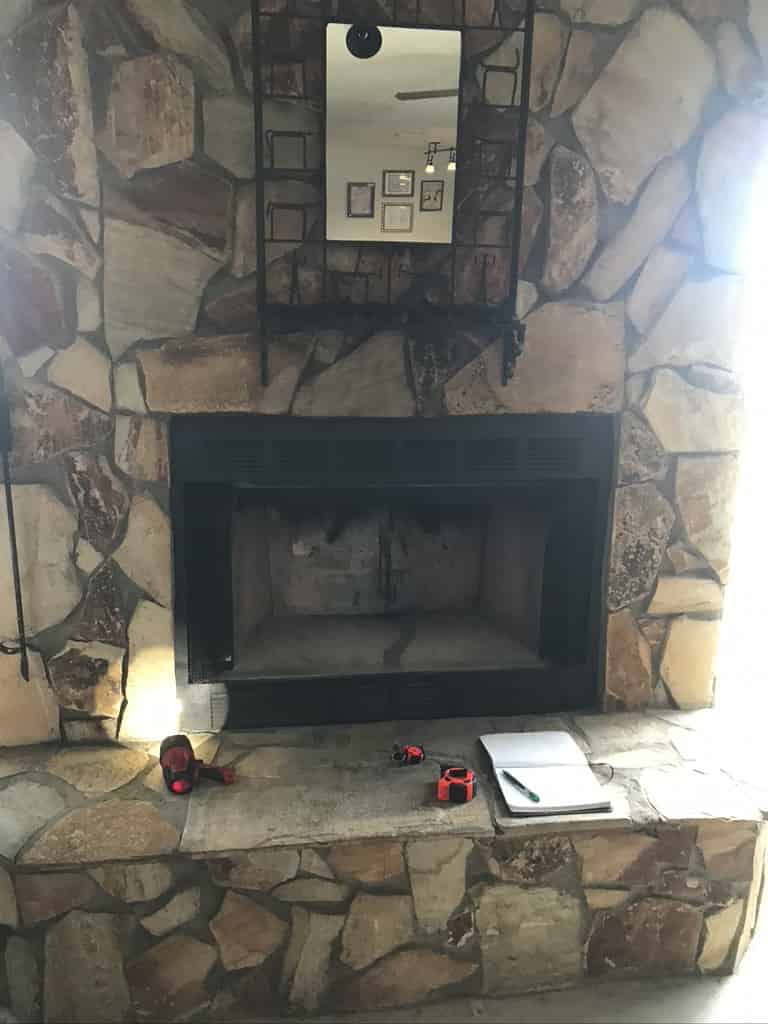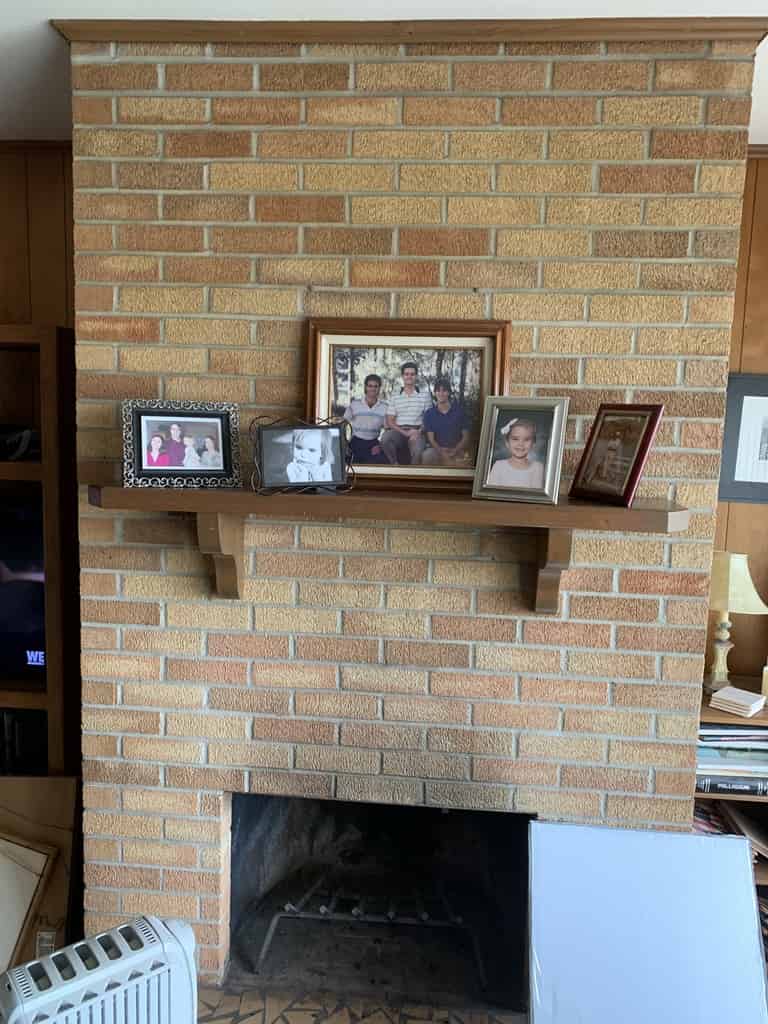 "The Fireplace Doctor did a sweep and safety inspection on my chimney. They said mine was really dirty and needed the sweep badly. I didn't end up getting the repair they recommended because they said it could wait a year and that's when I would need another sweep anyway. Honest friendly guys and I will choose them again next year."
"Used their services on a home for sale & they worked pure magic on the fireplace. In no way did I expect the improvement they were able to make in function & appearance. I cannot recommend them highly enough. Incredible skill, on time, professional. Wonderful experience."
"Fireplace Doctor came out and told me what material I needed and gave me a premium repair at a fair price. I appreciate a company that trusts what they do and even lets you see pictures of all their work. Truly a great experience."
Warner Robins (typically /ˈwɑːrnɜːr ˈrɑːbənz/) is a city in the U.S. state of Georgia, located in Houston and Peach counties in the central part of the state. It is currently Georgia's tenth-largest incorporated city, with an estimated population of 74,762 in 2019.
The city is the main component of the Warner Robins Metropolitan Statistical Area, including the entirety of Houston, Peach, and Pulaski counties, which had an estimated population of 193,835 in 2018; it, in turn, is a component of a larger trade area, the Macon–Warner Robins–Fort Valley Combined Statistical Area, with an estimated 2018 population of 423,572.
Robins Air Force Base, a major U.S. Air Force maintenance and logistics complex that was founded as the Warner Robins Air Depot in 1942, is located just east of the city limits; the base's expansion and the suburbanization of nearby Macon have led to the city's rapid growth in the post-World War II era.
Warner Robins was founded in 1942 when the small farming community of Wellston was renamed for General Augustine Warner Robins (1882-1940) of the United States Army Air Corps, which later became the United States Air Force.[6] It was incorporated as a town in 1943 and as a city in 1956.
The 1940 census shows that the community of Wellston was sparsely populated and inhabited primarily by farmers and their families. Its most notable landmark was a stop on the railroad line. Wellston also had a small sawmill and a grocery store. Peach orchards covered parts of the surrounding land.
This changed during World War II. The War Department made plans to build an air depot in the Southeast. With the assistance of influential U.S. Representative Carl Vinson, Wellston community leader Charles Bostic "Boss" Watson worked with officials in Macon to make a bid to locate this air depot in Houston County. In June 1941, the U.S. government accepted this offer, which included 3,108 acres (12.58 km2) of land.
This air force base was initially called Wellston Army Air Depot when it opened in 1942. The first commander was Colonel Charles E. Thomas. He wanted to name this depot in honor of his mentor Augustine Warner Robins, who was called by his middle name, Warner. Regulations prevented him from doing this, which required the base to be named after the nearest town. Not deterred by this, Colonel Thomas persuaded Boss Watson and the other community leaders to rename the town of Wellston. So on September 1, 1942, the town was given the new name of Warner Robins. Soon thereafter, on October 14, 1942, the base was renamed to become Warner Robins Army Air Depot. The city has a unique name, shared with no other town in the United States.
Robins Air Force Base is not within the city limits of the town but is across U.S. Highway 129 (Georgia State Highway 247), which serves as a boundary between the base and the city.
In 2018, First Solar announced a project for a 200-megawatt, 2,000-acre (8.1 km2) solar panel facility in Twiggs County east of Warner Robins. The facility would be the largest solar facility in the southeast.
Source: Wikipedia
Contact The Fireplace Doctor