CHIMNEY SWEEP
SAVANNAH GEORGIA
Chimney Sweep, Chimney Repair
& Chimney Cleaning

Cold weather is here. The comfort of a cozy fireplace helps on those cold winter nights. Before you burn, make sure your fireplace is safe and ready to go. Give The Fireplace Doctor a call today at 844-222-1322 for a full Inspection and Sweep.

Services Offered:
Chimney Damage Repair, Chimney Sweep, Fireplace Repair, Chimney Restoration, Storm Damage Repair, Water Leak Repair, Fireplace Home Heating System, Solid-Fuel Appliance Inspection, Chimney Relining, Animal Chimney Removal, Creosote Removal, and much more!
Areas We Service:
Chatham County

Bloomingdale, Garden City, Pooler, Port Wentworth, Savannah, Tybee Island, Thunderbolt, Vernonburg and surrounding areas!
Business Information:
Mon-Sat: 7:00 am – 6:00 pm
Sun: Closed
Phone Number: (912) 385-0843
Years in Business: 30+ years
Email: [email protected]
Local Chimney Services and Fireplace Repairs
At The Fireplace Doctor Chimney Sweep Savannah Georgia we know the importance of chimney and fireplace maintenance. Fireplaces and chimneys are dangerous when not properly maintained. Thus, our professional chimney sweeps give you top quality safety inspections and service to lower that risk. Call Fireplace Doctor Chimney Sweep Savannah Georgia today.
Hiring our certified Chimney Sweep Savannah Georgia local chimney sweep team has several benefits, most importantly, safety. You can trust your local experts to clean out dangerous, flammable buildup that could likely destroy your house in a chimney fire. Additionally, each technician performs a 21-point safety inspection to ensure your complete chimney and fireplace system are free of risk.
Even if you think your chimney is safe from water, all masonry chimneys are porous, absorbing water each day. Water leaks can greatly damage the structural integrity of your home. It can also cause draft problems because the hot air cools in the chimney and sinks back into the home. Our chimney water damage repair experts will ensure that your chimney is in great condition by providing chimney waterproofing with the highest quality sealants on the market.
Inspections will identify sooty buildup as well as ventilation issues. At Fireplace Doctor Chimney Sweep Savannah Georgia, we can fix dangers to your home the same day we find them so your home can be safe.
Cleaning your chimney yourself is both tedious and dangerous. Let your local Chimney Sweep Savannah Georgia chimney sweeps use high-grade equipment to remove hazards properly, quickly, and safely. With the use of ChimScans, advanced videoing technology, our chimney sweeps can see the parts of your chimney that others can't. Thus, these ChimScans allow them to better clean it out.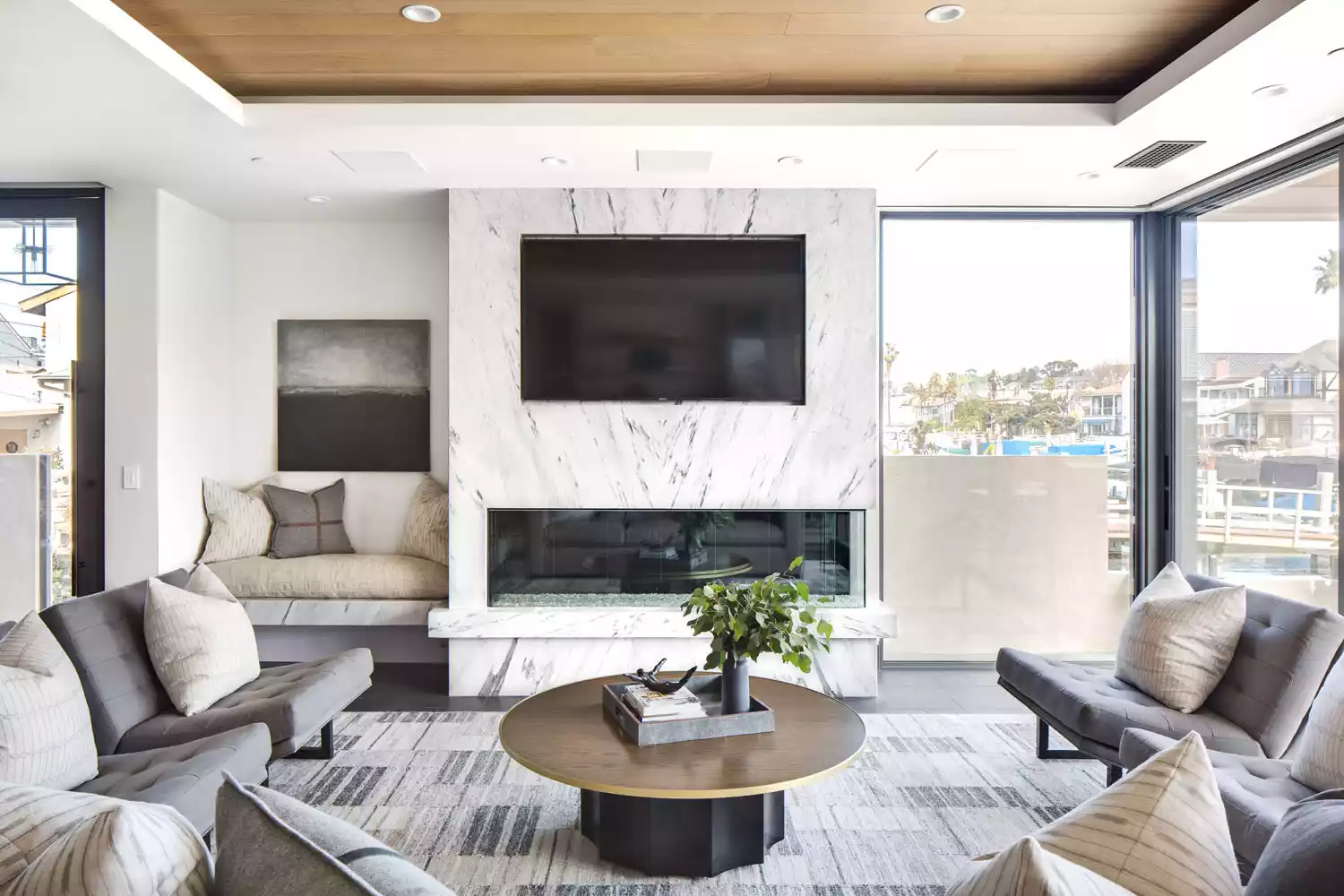 If all of the smoke is not leaving your chimney, it's entering back into your house and worse, into your lungs. This can be caused by animals creating blockages as well as water damage. Animal waste is also a source of respiratory diseases. We have experience and training for humane animal removal and for all degrees of chimney cleaning to remove leftover waste, nests, or other debris. Certainly, hiring a professional is the safest way to solve a chimney air quality issue. Call Fireplace Doctor Chimney Sweep Savannah Georgia today.
Humane Animal Removal:  Raccoons, Birds, Squirrels, and Bats are the most common animals that Fireplace Doctor Chimney Sweep Savannah Georgia finds stowing away in our customers' fireplaces and chimneys. When the animals get inside the chimney, they make nests, cause damage, get trapped, and even leave behind a treat for you to smell later. Our Technicians are professionally trained to remove these animals in the safest possible manner. We also give a standard cap installation to prevent any future encounters.
Water Leak Services: Water Leaks are one of the most common issues with chimneys and fireplaces, especially in the state of Georgia. They can cause serious structural damage and safety hazards. If you see the signs of water damage, like mold, rust, or broken mortar, then call the Fireplace Doctor Chimney Sweep Savannah Georgia for expert water leak repair.
Masonry Repairs: Fireplace Doctor Chimney Sweep Savannah Georgia offers many masonry repairs. We offer professional tuckpointing, crown repair, flue repair, relining, storm damage repair, and more.
Installations: Fireplace Doctor Chimney Sweep Savannah Georgia offers professional prefabricated or masonry chimney and fireplace installation. Also, we install ash-dump doors, clean-out doors, wood stoves, and more
Inspections: Our expert chimney and fireplace technicians practice a 21-point safety inspections which are guaranteed to locate any hazard or problems that might cause problems for you or your home.
Creosote Removal: If you have a chimney then creosote is something you should be concerned about. It's the number one cause of thousands of chimneys fires a year and can be harmful even if you never experience a chimney fire. It's essential that every Savannah homeowner knows what creosote is and works with a professional chimney sweep company to prevent it from harming your chimney. Fireplace Doctor Chimney Sweep Savannah Georgia.
Chimney Sweep Savannah Georgia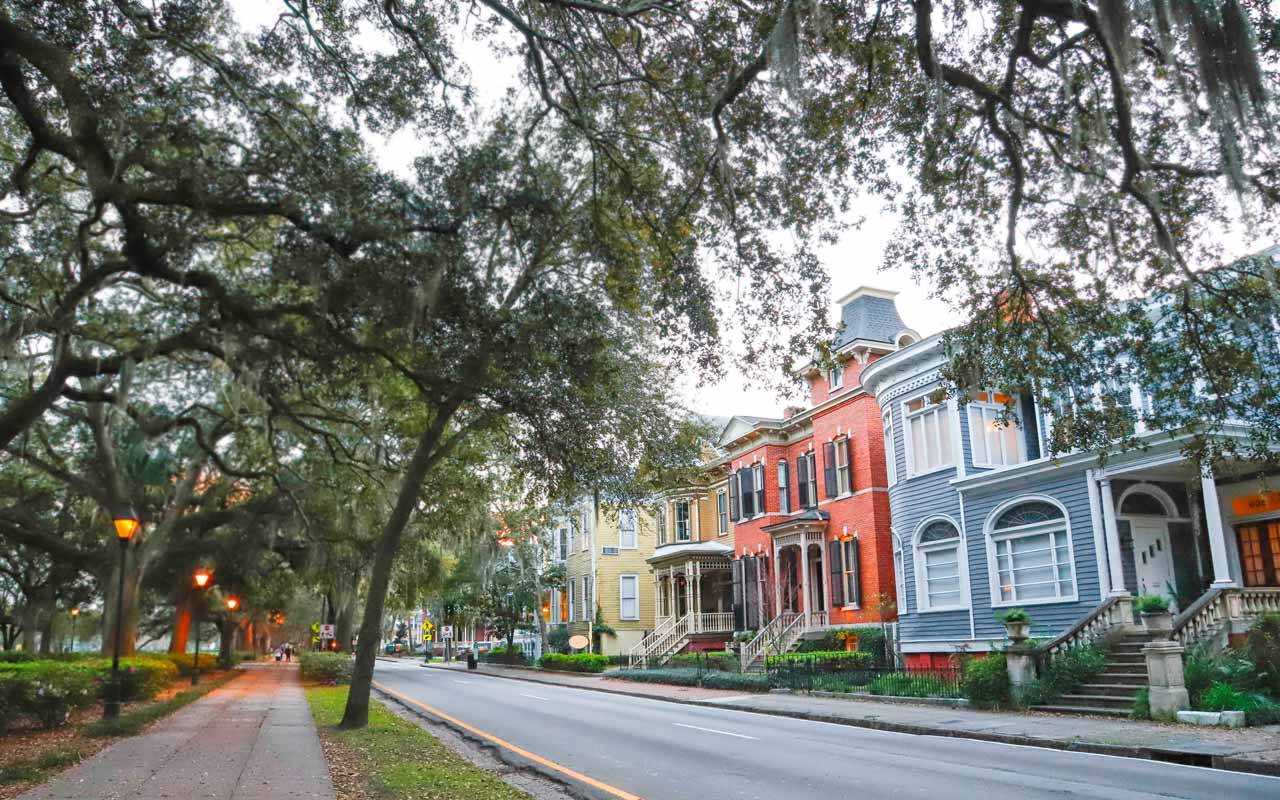 Savannah, a coastal Georgia city, is separated from South Carolina by the Savannah River. It's known for manicured parks, horse-drawn carriages and antebellum architecture. Its historic district is filled with cobblestoned squares and parks such as Forsyth Park shaded by oak trees covered with Spanish moss. At the center of this picturesque district is the landmark, Gothic-Revival Cathedral of Saint John the Baptist.
Exploring Savannah Georgia
Forsyth Park
Forsyth Park is a large city park that occupies 30 acres in the historic district of Savannah, Georgia. The park is bordered by Gaston Street on the North, Drayton Street on the East, Park Avenue on the South and Whitaker Street on the West.
It contains walking paths, a children's play area, a Fragrant Garden for the blind, a large fountain, tennis courts, basketball courts, areas for soccer and Frisbee, and home field for Savannah Shamrocks Rugby Club. From time to time, there are concerts held at Forsyth to the benefit of the public.
Savannah Historic District
The Savannah Historic District is a large urban U.S. historic district that roughly corresponds to the pre-civil war city limits of Savannah, Georgia. The area was declared a National Historic Landmark District in 1966, and is one of the largest urban, community-wide historic preservation districts in the United States.
The district was made in recognition of the Oglethorpe Plan, a unique sort of urban planning begun by James Oglethorpe at the city's founding and propagated for the first century of its growth. The plan of the historic portions of Savannah is based on the concept of a ward, as defined by James Oglethorpe.
Each ward had a central square, around which were arrayed four trust lots and four tythings. Each trust lot was to be used for a civic purpose, such as a school, government building, church, museum, or other public venue, while the tythings were each subdivided into ten lots for residential use. The wards were oriented in a rectlinear grid with north-south and east-west alignment.
Wormsloe Historic Site
The Wormsloe Historic Site, informally known as Wormsloe Plantation, is a state historic site near Savannah, Georgia, in the southeastern United States. The site consists of 822 acres protecting part of what was once the Wormsloe Plantation, a large estate established by one of Georgia's colonial founders, Noble Jones.
The site includes a picturesque 1.5 miles oak avenue, the ruins of Jones' fortified house built of tabby, a museum, and a demonstration area interpreting colonial daily life. In 1736, Noble Jones obtained a grant for 500 acres of land on the Isle of Hope that would form the core of Wormsloe.
He constructed a fortified house on the southeastern tip of the island overlooking the Skidaway Narrows, a strategic section of the Skidaway River located along the Intracoastal Waterway roughly halfway between downtown Savannah and the Atlantic Ocean.
The fortified house was part of a network of defensive structures established by James Oglethorpe, founder of Georgia, and early Georgia colonists to protect Savannah from a potential Spanish invasion.
Telfair Museums
Telfair Museums, in the historic district of Savannah, Georgia, was the first public art museum in the Southern United States. Founded through the bequest of Mary Telfair, a prominent local citizen, and operated by the Georgia Historical Society until 1920, the museum opened in 1886 in the Telfair family's renovated Regency style mansion, known as the Telfair Academy.
The museum currently contains a collection of over 4,500 American and European paintings, sculptures, and works on paper, housed in three buildings: the 1818 Telfair Academy; the 1816 Owens-Thomas House & Slave Quarters, which are both National Historic Landmarks designed by British architect William Jay in the early nineteenth century; and the contemporary Jepson Center for the Arts, designed by Moshe Safdie and completed in 2006.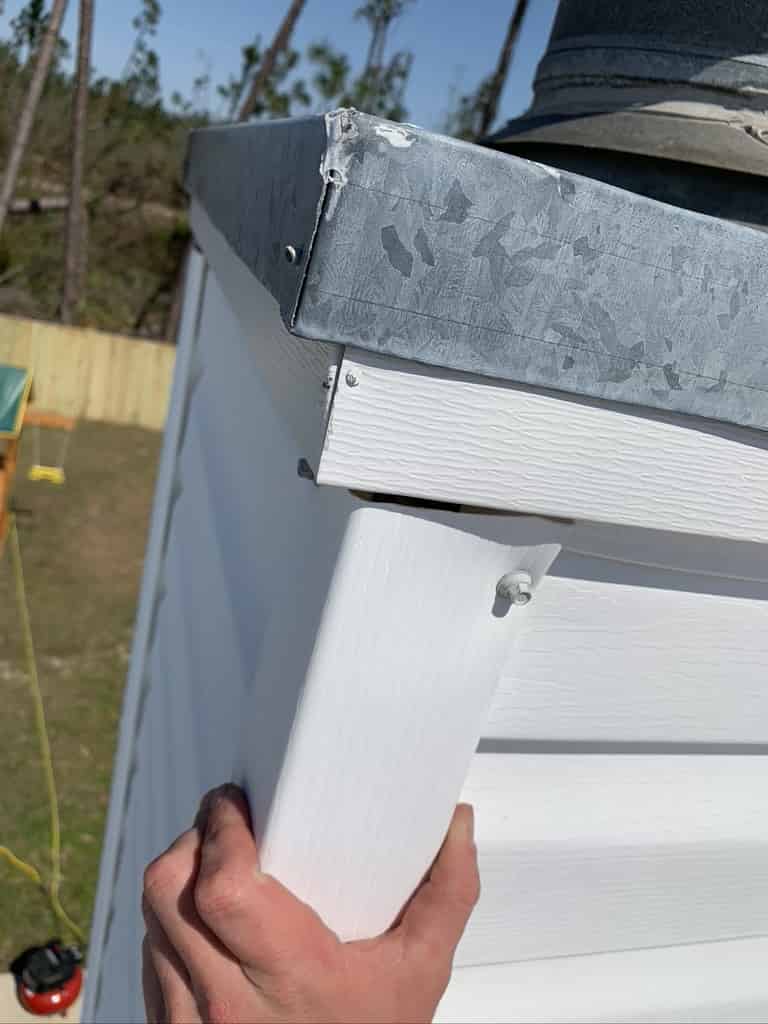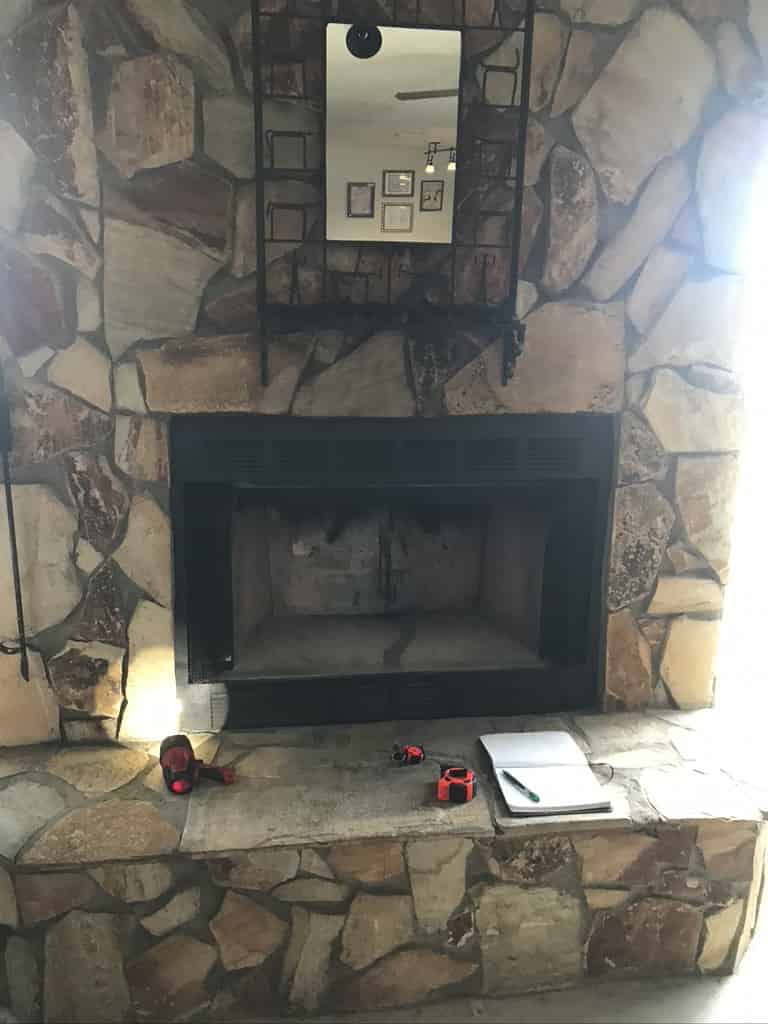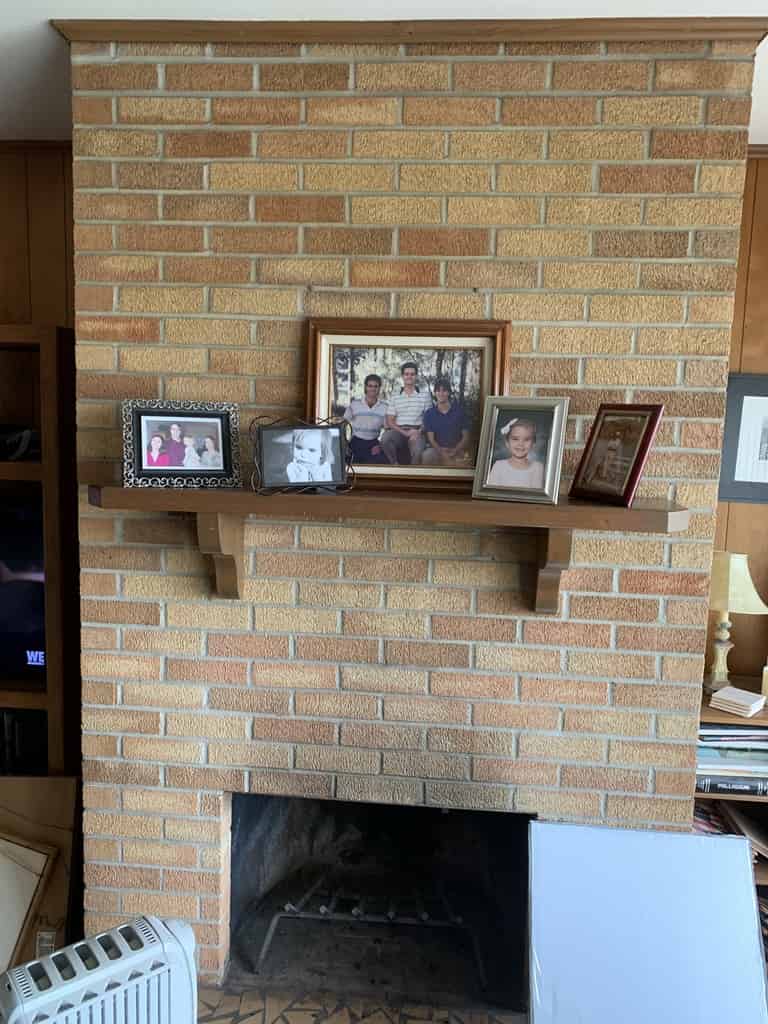 "The Fireplace Doctor did a sweep and safety inspection on my chimney. They said mine was really dirty and needed the sweep badly. I didn't end up getting the repair they recommended because they said it could wait a year and that's when I would need another sweep anyway. Honest friendly guys and I will choose them again next year."
"Fireplace Doctor came out on time and inspected my chimney including photos of each area of concern."
"Fireplace Doctor came out and told me what material I needed and gave me a premium repair at a fair price. I appreciate a company that trusts what they do and even lets you see pictures of all their work. Truly a great experience."
Savannah (/səˈvænə/) is the oldest city in the U.S. state of Georgia and is the county seat of Chatham County. Established in 1733 on the Savannah River, the city of Savannah became the British colonial capital of the Province of Georgia and later the first state capital of Georgia.
A strategic port city in the American Revolution and during the American Civil War, Savannah is today an industrial center and an important Atlantic seaport. It is Georgia's fifth-largest city, with a 2019 estimated population of 144,464. The Savannah metropolitan area, Georgia's third-largest, had an estimated population of 393,353 in 2019.
Each year Savannah attracts millions of visitors to its cobblestone streets, parks, and notable historic buildings.
These buildings include the birthplace of Juliette Gordon Low (founder of the Girl Scouts of the USA), the Georgia Historical Society (the oldest continually operating historical society in the South), the Telfair Academy of Arts and Sciences (one of the South's first public museums), the First African Baptist Church (one of the oldest African-American Baptist congregations in the United States), Temple Mickve Israel (the third-oldest synagogue in the U.S.), and the Central of Georgia Railway roundhouse complex (the oldest standing antebellum rail facility in the U.S.).
Savannah's downtown area, which includes the Savannah Historic District, the Savannah Victorian Historic District, and 22 parklike squares, is one of the largest National Historic Landmark Districts in the United States (designated by the U.S. government in 1966). Downtown Savannah largely retains the original town plan prescribed by founder James Oglethorpe (a design now known as the Oglethorpe Plan).
Savannah was the host city for the sailing competitions during the 1996 Summer Olympics held in Atlanta.
Source: Wikipedia
Contact The Fireplace Doctor