The Fireplace Doctor | Daphne, AL
Local Chimney Services and Fireplace Repairs
Here at Fireplace Doctor of Daphne, We understand how important it is to maintain the integrity of your chimney and fireplace. Poorly kept fireplaces and chimneys can have very hazardous effects on the rest of the house. Therefore, our trained and professional technicians provide you with the highest quality chimney sweeps, fireplace repairs, safety inspections, and much more!
  Prevent Chimney Fires
Hiring our certified local chimney sweep Daphne team has several benefits, most importantly, safety. You can trust your local experts to clean out dangerous, flammable buildup that could likely destroy your house in a chimney fire. Additionally, each technician performs a 21-point safety inspection to ensure your complete chimney and fireplace system are free of risk.
Even if you think your chimney is safe from water, all masonry chimneys are porous, absorbing water each day. Water leaks can greatly damage the structural integrity of your home. It can also cause draft problems because the hot air cools in the chimney and sinks back into the home. Our chimney water damage repair experts will ensure that your chimney is in great condition by providing chimney waterproofing with the highest quality sealants on the market.
The CSIA recommends you have an Annual Chimney Inspection. These inspections will identify sooty buildup as well as ventilation issues. At Fireplace Doctor Daphne, we can fix dangers to your home the same day we find them so your home can be safe.
Cleaning your chimney yourself is both tedious and dangerous. Let your local chimney sweeps in Daphne use high-grade equipment to remove hazards properly, quickly, and safely. With the use of ChimScans, advanced videoing technology, our Daphne chimney sweeps can see the parts of your chimney that others can't. Thus, these ChimScans allow them to better clean it out.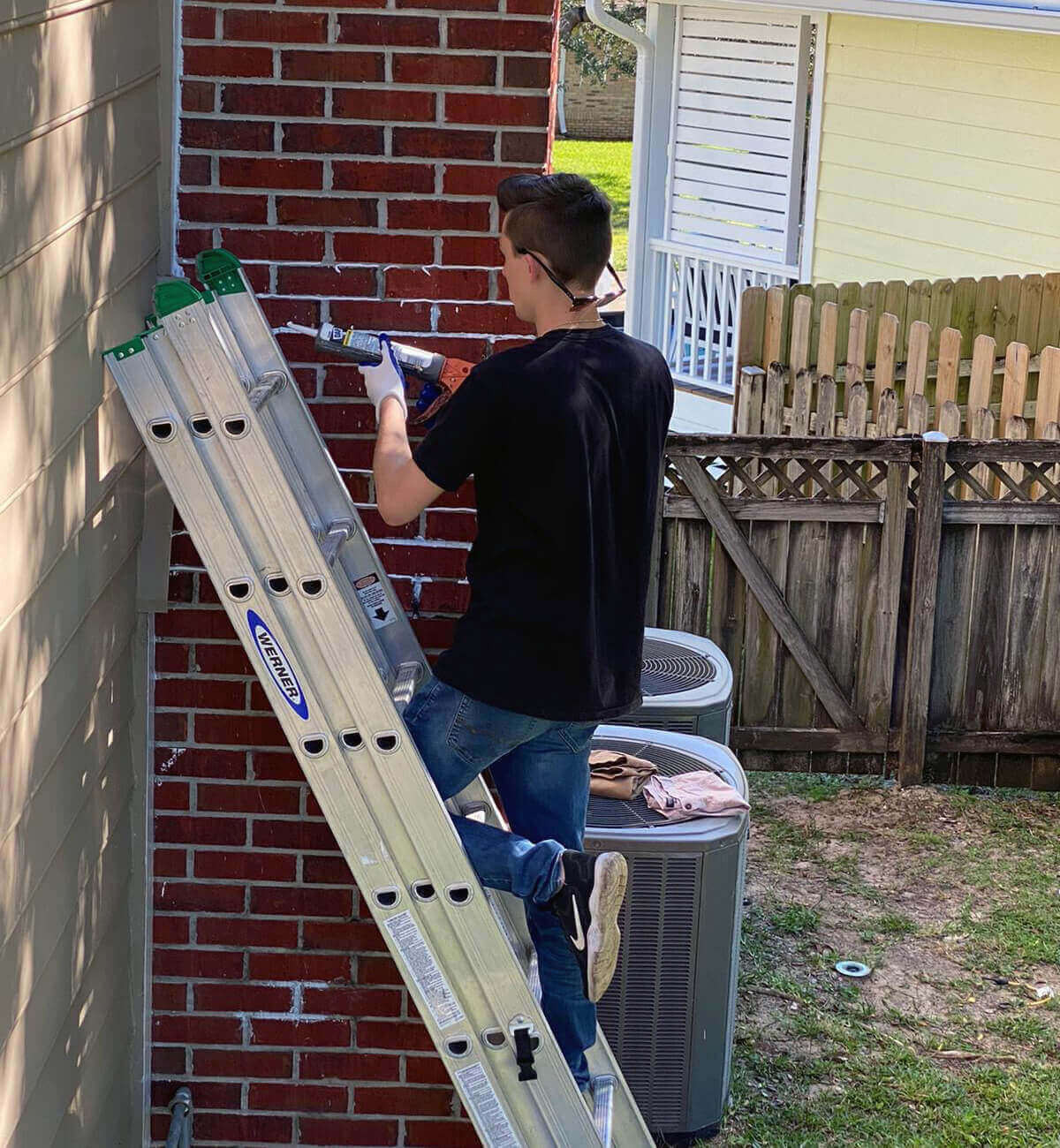 Breathe Fresh Air
If all of the smoke is not leaving your chimney, it's entering back into you house and worse, into your lungs. This can be caused by animals creating blockages as well as water damage. Animal waste is also a source of respiratory diseases. We have experience and training for humane animal removal and for all degrees of chimney cleaning to remove leftover waste, nests, or other debris. Certainly, hiring a professional is the safest way to solve a chimney air quality issue.
Humane Animal Removal:

 

Raccoons, Birds, Squirrels, and Bats are the most common animals that Fireplace Doctor finds stowing away in our customer's fireplaces and chimneys. When the animals get inside the chimney, they make nests, cause damage, get trapped, and even leave behind a treat for you to smell later. Our Technicians are professionally trained to remove these animals in the safest possible manner. We also give a standard cap installation to prevent any future encounters.
Water Leak Services: Water Leaks are on of the most common issue with chimneys and fireplaces, especially in Daphne.  They can cause serious structural damage and safety hazards. If you see the signs of water damage, like mold, rust, or broken mortar, then call the Fireplace Doctor for expert water leak repair.
Masonry Repairs: Fireplace Doctor of Daphne, Alabama offers many masonry repairs. We offer professional tuckpointing, crown repair, flue repair, relining, storm damage repair, and more.
Installations: We offer professional prefabricated or masonry chimney and fireplace installation. Also, we install ash-dump doors, clean-out doors, wood stoves, and more
Inspections: Our expert chimney and fireplace technicians practice 21-point safety inspections which is guaranteed to locate any hazard or problems that might cause problems for you or your home.
Creosote Removal: If you have a chimney then creosote is something you should be concerned about. It's the number one cause of thousands of chimneys fires a year and can be harmful even if you never experience a chimney fire. It's essential that every homeowner knows what creosote is and works with a professional chimney sweep company to prevent it from harming your chimney.
What Customers Are Saying About Us…
I got refereed this company by my mother in law who got her chimney cleaned this past week. Great service and great prices!
This is my 1st fireplace. Patrick was very knowledgeable and answered all my questions about how to use a fireplace. I will definitely call back each year for annual inspection.
Good company and they got me scheduled right away. During the inspection they found a few issues but nothing major. Got those repaired the same day.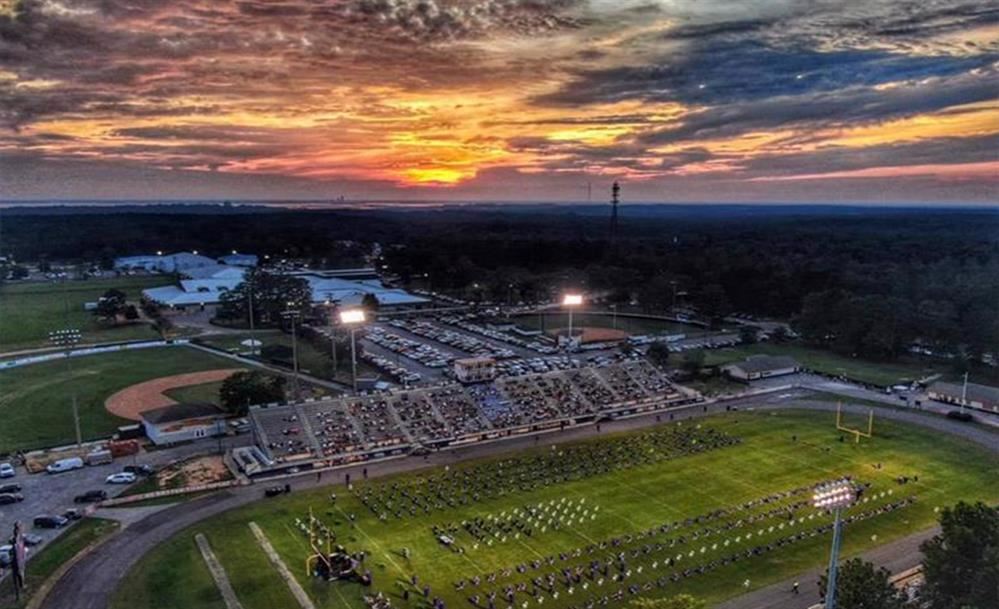 Daphne is a city in Baldwin County, Alabama, United States, on the eastern shoreline of Mobile Bay. The city is located along I-10, 11 miles east of Mobile and 170 miles southwest of the state capital of Montgomery.
Gator Alley Boardwalk
Gator Alley Boardwalk was started in 2004 by Wes Moore. Each one of the alligators that calls this place home was rescued from places that were dangerous to them. These alligators are transported from unnatural areas to Gator Alley, designed to provide them with a natural habitat. 
Village Point Park Preserve
Village Point Park Preserve is one of the newer parks in the town of Daphne, Alabama. It is a park rich not just in local history, but in history on a national and global level as well. Some of the continent's earliest inhabitants lived and traveled across the area, and Europeans explored the land and founded colonies. 
May Day Park
May Day Park in Daphne was established back in the year 1887, and has served as the town's site for local festivals for more than sixty years. Large oak trees offer an abundance of shade down the slightly sloping bluff, which ends at the Mobile Bay.
The American Sport Art Museum & Archives
American Sport Art Museum & Archives, found on the United States Sports Academy's campus, is focused on preserving sports history, literature, and art. The museum, also known as ASAMA, was founded in the year 1984, recognizing the significance of the connection of athletic competitions with culture and its artistic expression since the beginning of sports.