Chimney Sweep Jacksonville Florida
Chimney Sweep, Chimney Repair
& Chimney Cleaning
Chimney Damage Repair, Chimney Sweep, Fireplace Repair, Chimney Restoration, Fireplace Home Heating System, Solid-Fuel Appliance Inspection, Chimney Relining, Animal Removal, Creosote Removal, and more!
Duval County:
Jacksonville, Jacksonville Beach, Baldwin, Neptune Beach, Atlantic Beach…
Monday-Saturday: 7:00 am – 6:00 pm
Sunday: Closed
Phone Number: (904) 842-2922
Serving the Jacksonville Area: 30+ years
Local Chimney Services and Fireplace Repairs
At The Fireplace Doctor Chimney Sweep Jacksonville Florida we know the importance of chimney and fireplace maintenance. Fireplaces and chimneys are dangerous when not properly maintained. Thus, our professional chimney sweeps give you top quality safety inspections and service to lower that risk.
Hiring our certified Chimney Sweep Jacksonville Florida local chimney sweep team has several benefits, most importantly, safety. You can trust your local experts to clean out dangerous, flammable buildup that could likely destroy your house in a chimney fire. Additionally, each technician performs a 21-point safety inspection to ensure your complete chimney and fireplace system are free of risk.
Even if you think your chimney is safe from water, all masonry chimneys are porous, absorbing water each day. Water leaks can greatly damage the structural integrity of your home. It can also cause draft problems because the hot air cools in the chimney and sinks back into the home. Our chimney water damage repair experts will ensure that your chimney is in great condition by providing chimney waterproofing with the highest quality sealants on the market.
Inspections will identify sooty buildup as well as ventilation issues. At Fireplace Doctor Chimney Sweep Jacksonville Florida, we can fix dangers to your home the same day we find them so your home can be safe.
Cleaning your chimney yourself is both tedious and dangerous. Let your local chimney sweeps use high-grade equipment to remove hazards properly, quickly, and safely. With the use of ChimScans, advanced videoing technology, our chimney sweeps can see the parts of your chimney that others can't. Thus, these ChimScans allow them to better clean it out.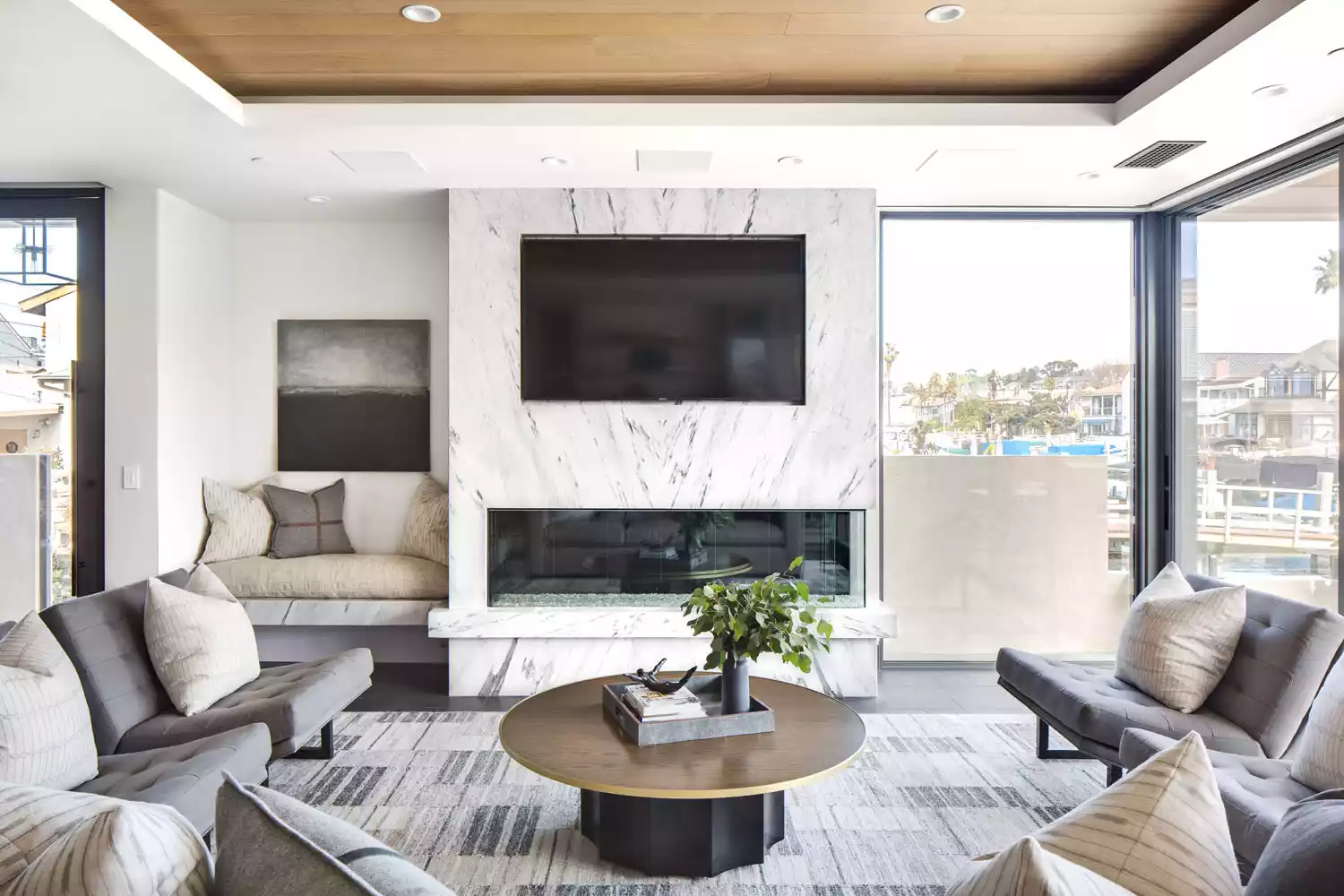 Breathe Fresh Air
If all of the smoke is not leaving your chimney, it's entering back into your house and worse, into your lungs. This can be caused by animals creating blockages as well as water damage. Animal waste is also a source of respiratory diseases. We have experience and training for humane animal removal and for all degrees of chimney cleaning to remove leftover waste, nests, or other debris. Certainly, hiring a professional is the safest way to solve a chimney air quality issue.
Our Services
Humane Animal Removal: Raccoons, Birds, Squirrels, and Bats are the most common animals that Fireplace Doctor Chimney Sweep Jacksonville Florida finds stowing away in our customers' fireplaces and chimneys. When the animals get inside the chimney, they make nests, cause damage, get trapped, and even leave behind a treat for you to smell later. Our Technicians are professionally trained to remove these animals in the safest possible manner. We also give a standard cap installation to prevent any future encounters.
Water Leak Services: Water Leaks are one of the most common issues with chimneys and fireplaces, especially in the state of Louisiana. They can cause serious structural damage and safety hazards. If you see the signs of water damage, like mold, rust, or broken mortar, then call the Fireplace Doctor Chimney Sweep for expert water leak repair.
Masonry Repairs: Fireplace Doctor Chimney Sweep Jacksonville Florida offers many masonry repairs. We offer professional tuckpointing, crown repair, flue repair, relining, storm damage repair, and more.
Installations: We offer professional prefabricated or masonry chimney and fireplace installation. Also, we install ash-dump doors, clean-out doors, wood stoves, and more
Inspections: Our expert chimney and fireplace technicians practice a 21-point safety inspections which are guaranteed to locate any hazard or problems that might cause problems for you or your home.
Creosote Removal: If you have a chimney then creosote is something you should be concerned about. It's the number one cause of thousands of chimneys fires a year and can be harmful even if you never experience a chimney fire. It's essential that every homeowner knows what creosote is and works with a professional chimney sweep company to prevent it from harming your chimney.
NOBODY GETS THERE FASTER THAN US OR BETTER PREPARED. OVER 100 YEARS OF COMBINED EXPERIENCE!
"The Fireplace Doctor did a sweep and safety inspection on my chimney. They said mine was really dirty and needed the sweep badly. I didn't end up getting the repair they recommended because they said it could wait a year and that's when I would need another sweep anyway. Honest friendly guys and I will choose them again next year."
"Used their services on a home for sale & they worked pure magic on the fireplace. In no way did I expect the improvement they were able to make in function & appearance. I cannot recommend them highly enough. Incredible skill, on time, professional. Wonderful experience."
"Fireplace Doctor came out and told me what material I needed and gave me a premium repair at a fair price. I appreciate a company that trusts what they do and even lets you see pictures of all their work. Truly a great experience."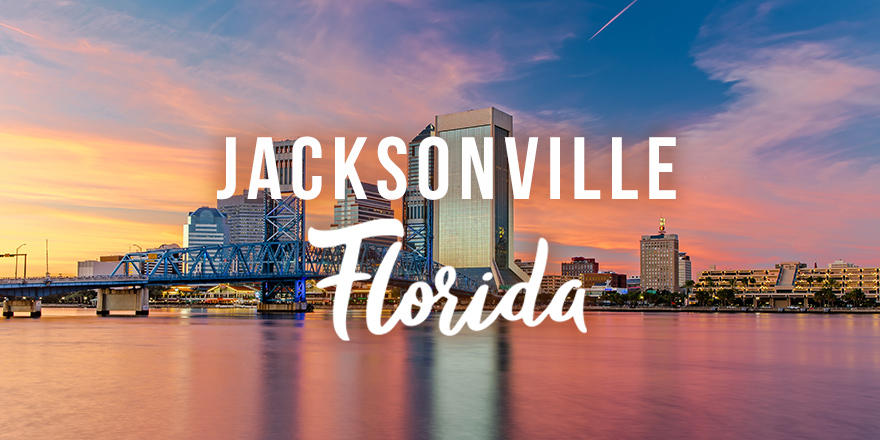 Jacksonville is the most populous city in Florida and is the largest city by area in the contiguous United States as of 2020. It is the seat of Duval County, with which the city government consolidated in 1968.
Jacksonville Jaguars, AEW Wrestling & TIAA Bank Field
Jacksonville is also home to the Jacksonville Jaguars. The Jaguars have been part of the National Football League (NFL) since 1995. The team plays its home games at TIAA Bank Field.
The amphitheater Daily's Place is connected to the south end of TIAA Bank Field, which hosts All Elite Wrestling (AEW) on a weekly basis and shows on the popular television network TNT every Wednesday.
The Catty Shack Ranch Wildlife Sanctuary
Catty Shack Ranch Wildlife Sanctuary is a 501(c) (3) non-profit organization. "Their mission is to provide a safe, loving, forever home for endangered big cats, and to educate the public about their plight in the wild and captivity." Their primary focus is in the rescue of exotic animals from serious situations.
Jacksonville Zoo and Gardens
Escape to the Jacksonville Zoo and Gardens for the only walking safari in Northeast Florida. Discover the earth's wildlife through interactive and educational experiences. A true family adventure, the Jacksonville Zoo, and Gardens is growing and changing daily and is dedicated to consistently improving. Two of our newest exhibits, Land of the Tiger and African Forest, have built-in choices, challenges, and variations for our animals.
The Jacksonville Zoo and Gardens is quickly becoming a world-class establishment. The Zoo has something for everyone with more than 2,000 rare and exotic animals and 1,000 varieties of plants. Whether you are a visitor to Florida's First Coast or a lifetime resident, we invite you to experience the Jacksonville Zoo and Gardens through interactions with people, wildlife, and the environment.
Jacksonville Beach
Found along northeast Florida's "First Coast," Jacksonville Beach offers vast stretches of gorgeous beach, a newly redesigned golf course, a famous fishing pier, and boatloads of water activities.
Beach volleyball, surfing, fishing, and a wide variety of eateries – Jacksonville Beach has it all. Visitors and natives alike are delighted by dolphins rolling just outside the surf line. Surfers are drawn to Jacksonville Beach by some of the best waves in the region. Devoting some time to Jacksonville Beach and its surrounding attractions unearths a unique combination of history, leisure, and recreational activities.
Jacksonville: Get To Know Your Town
Jacksonville is the most populous city in Florida, and is the largest city by area in the contiguous United States as of 2020. It is the seat of Duval County, with which the city government consolidated in 1968. Consolidation gave Jacksonville its great size and placed most of its metropolitan population within the city limits.
As of 2021, Jacksonville's population was estimated to be 929,647, making it the 13th most populous city in the U.S., the most populous city in the Southeast, and the most populous city in the South outside of the state of Texas. The Jacksonville metropolitan area has a population of 1,523,615 and is the fourth largest metropolitan area in Florida.
Jacksonville is centered on the banks of the St. Johns River in the First Coast region of northeast Florida, about 25 miles (40 km) south of the Georgia state line and 328 miles (528 km) north of Miami.[12] The Jacksonville Beaches communities are along the adjacent Atlantic coast.
The area was originally inhabited by the Timucua people, and in 1564 was the site of the French colony of Fort Caroline, one of the earliest European settlements in what is now the continental United States. Under British rule, a settlement grew at the narrow point in the river where cattle crossed, known as Wacca Pilatka to the Seminole and the Cow Ford to the British.
A platted town was established there in 1822, a year after the United States gained Florida from Spain; it was named after Andrew Jackson, the first military governor of the Florida Territory and seventh President of the United States.
Harbor improvements since the late 19th century have made Jacksonville a major military and civilian deep-water port. Its riverine location facilitates Naval Station Mayport, Naval Air Station Jacksonville, the U.S. Marine Corps Blount Island Command, and the Port of Jacksonville, Florida's third largest seaport. Jacksonville's military bases and the nearby Naval Submarine Base Kings Bay form the third largest military presence in the United States.
Significant factors in the local economy include services such as banking, insurance, healthcare and logistics. As with much of Florida, tourism is important to the Jacksonville area, particularly tourism related to golf. People from Jacksonville are sometimes called "Jacksonvillians" or "Jaxsons" (also spelled "Jaxons").
Jacksonville Florida is also the birthplace of All Elite Wrestling. AEW is an American professional wrestling promotion founded in 2019. Its inception was announced by Shahid Khan and his son Tony, with the former acting as the promotion's lead investor, and the latter being the founder, president and CEO of the company.
Professional wrestlers Cody Rhodes, Matt and Nick Jackson, and Adam Page, collectively known as The Elite, were the promotion's inaugural contracted talents. Rhodes and the Jacksons are serving as both in-ring performers and executive vice presidents alongside Kenny Omega, fellow professional wrestler and co-founder of The Elite.
Since October 2, 2019, AEW has produced a two-hour weekly television show, AEW Dynamite, airing live on TNT in the United States. CBS Sports described AEW as "the first company with major financial backing to take a swing at beginning to compete with WWE on a major level in nearly two decades". All Elite Wrestling holds shows on a regular bases inside of Daily's Place.
Source: Wikipedia
Contact The Fireplace Doctor